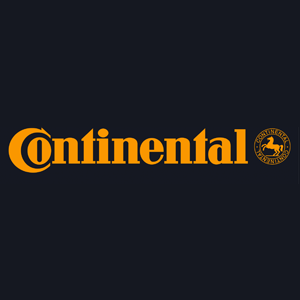 Continental Tyres, the global tyre and technology leader, has been selected to share its expertise in the Government's Parliamentary Review 2016/17.
The Parliamentary Review launched officially at the House of Commons on Tuesday 19th September. The contribution from Continental appears alongside a foreword by the Prime Minister and other senior parliamentarians.
Looking back on the year of UK industry and Westminster, the Review showcases best practice to act as guidance to the public and private sectors. In the document, Continental highlights its global initiative, Vision Zero, a commitment to reduce road accidents, injuries and fatalities through improved driver education, automotive systems and premium tyres.
Mark Griffiths, communications and automotive partnership manager at Continental Tyres, said: "The Parliamentary Review is a great opportunity for leading businesses to share their expertise and demonstrate the impact their work has in the automotive sector and on all communities.
"As an automotive technology organisation, we understand that we need to try and make a difference to the fact that every year there are around 1,700 deaths on UK roads. This not only drastically affects the lives of those involved and their families, but also places immense pressure on the road network and emergency services.
"We are pleased to use the Parliamentary Review as a platform to inform people about the contribution we make, with the aim to improve road safety, as well as set excellent industry standards with our premium products, whether that's tyres or automotive systems."
Sir Eric Pickles, the recently appointed Chairman of the Parliamentary Review, said: "It has never been more important for government to hear the views of business and the public sector in a constructive forum. It is also a vital time to share best practice and progress."
Daniel Yossman, the Parliamentary Review's director, said: "Continental Tyres and other hardworking organisations from across the country have come together to make this year's Review possible.
"Sharing knowledge and insight with both peers and government is essential work and I am delighted that this year's Review will reach every corner of the British economy.
"It's always a real joy to hear from policymakers who tell me that something they have read in the Review has had an effect on their thinking.
"It is my belief that innovation is contagious, if only it is given the platform to spread. It is the Review's purpose to provide this platform and I am confident we are fulfilling it."