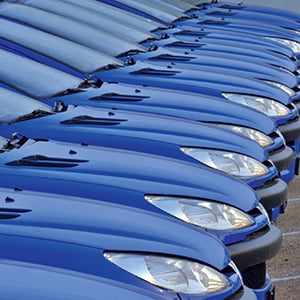 A new consultancy service is to be launched by FleetCheck, delivering a more in-depth level of support and advice to the company's 600-plus customers.
The development follows on from the launch earlier this year of its Policy Manager product, which is designed to guide companies of all sizes, but especially SMEs, through creating a legally compliant and operationally effective framework for their fleets.
Peter Golding, managing director at FleetCheck, said: "The fact is that the level of expertise held by the fleets with which we work varies very widely. Some already have a great deal of knowledge and just want to use our software to implement their existing policies.
"Others need help simply creating policies and Policy Manager is a highly effective tool for them. But there are a third group of businesses who want a more direct and interventionist approach, and the new consultancy service is designed for them.
"In the future, our experts will operate alongside these companies, working on everything from help with isolated issues through to building an entire fleet infrastructure.
"We foresee two major areas in which we will deliver benefits. One is in the creation of effective policies designed to cover all key aspects of a vehicle's life, from setting replacement cycles and acquisition through to maintenance, safety and, finally, disposal.
"The other is to help fleets to draw maximum value from telematics technology, making sure they are getting the information they need to make effective decisions."
Peter explained that a lack of core fleet knowledge meant that opportunities to bring about improvements were often lost by companies that lacked the necessary expertise.
"A good example is the annual investment allowance made available by the government. This can be used to apply to commercial vehicle acquisition if used correctly but few businesses take advantage of this opportunity. We can show them how to do so."
Peter added that FleetCheck could draw on internal expertise from fleet management experts who together had more than a century of experience of fleet operations.
"People perhaps don't automatically consider that fleet software companies have an inherent, high level of fleet expertise. But we have more than 600 customers operating around 60,000 vehicles and partner with all of them to deliver the results they need.
"The fact is that, as a business, we can credibly claim to have as much consultancy ability as almost any other business in the fleet field, especially when it comes to the SME sector."