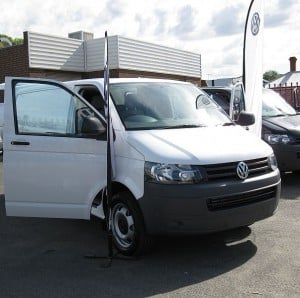 BOOM: CV registrations up on 2012
Half-year commercial vehicle volumes are up 7.6% compared to 2012, with June volumes rising 4.5%, the Society of Motor Manufacturers and Traders (SMMT) have reported.
The van market has seen January to June registrations rise 11.2%, with last month enjoying a 3.4% rise.
While truck demand is a disappointing 10.4% behind 2012 at the halfway point, an impressive 11.7% rise in June registrations could signal a revival.
Nigel Base, Commercial Vehicle Manager at the SMMT, said: "Looking ahead to the rest of 2013, we expect the van market to remain stable with a return to a more normal replacement cycle sustaining the market.
"For trucks, growth in June could be the first sign of a Q3/Q4 recovery as buyers pick from late Euro 5 or new Euro 6 models ahead of new Euro-standard legislation hitting from 2014."