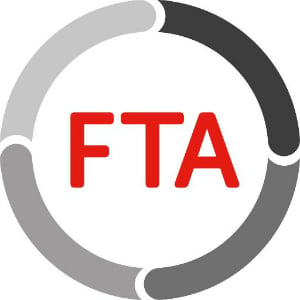 The Freight Transport Association (FTA) has called on the government to ensure the cost of enforcement against owners of dangerous or unroadworthy vans is charged to those not complying with the law, rather than spreading the cost across the entire sector.
The proposal comes in response to a government consultation, which recommended that the funding of enforcement against unsafe vans out on the roads should be transferred from a grant paid for by taxpayers to a fee charged to van operators on top of the MOT fee.
FTA's membership supported the move to charge the industry, but is demanding that consideration is given to the application of this new "enforcement levy" only to those whose vehicles did not pass their MOT at the first attempt.
"FTA members who operate vans maintain their vehicles properly and many expect nothing less than a 100% first time pass rate at MOT," says James Firth, FTA's Head of Licensing Policy and Compliance Information.
"The proposed switch of funding to the sector is undoubtedly the right move from the point of view of holding operators to account for their vehicles. However, many of our members are frustrated that, while they are investing in maintaining their fleets in a roadworthy condition, their competitors know that, in the absence of effective enforcement, they can run their vehicles in a poorly maintained, dangerous state."
"The responsibility for the roadworthiness of a vehicle sits firmly with the operator," he continues, "but it is wrong to assume the rest of the sector will prop up businesses that fail to adhere to the high standards that FTA members expect. We urge government to take the opportunity to apply costs only to non-compliant operators whose vehicles do not pass the MOT at the first attempt."
With 46.8% of vans failing their MOT test at the first time of presenting, FTA members are also concerned about the practice of using the test as a diagnostic tool, rather than ensuring that regular maintenance programmes are upheld across the industry. Firth continues:
"The MOT test is not intended to highlight areas for improvement, but to ensure that safety standards are being maintained at a continuous level. Many of the vehicles which feature in the failure stats could have been given a temporary fix to pass the test, but could easily deteriorate to a dangerous level shortly thereafter, with no follow up inspection. By ensuring that the enforcement levy falls on those requiring a retest, FTA is confident this would be an additional financial incentive for all van operators to maintain standards and strive for a first time pass, every time."