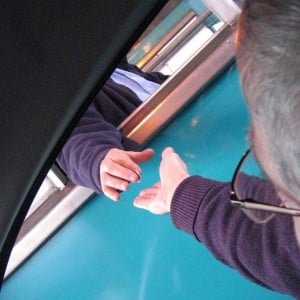 CUT: FTA demand change
Severn Crossing tolls should be cut once passed into public hands, the Federation of Small Businesses in Wales and the Freight Transport Association (FTA) have demanded.
In a joint statement, both organisations are calling for the tolls to be reduced to the level where they only cover maintenance, once the current Severn River Crossing contract ends.
The demand follows the recent announcement of a further increase in tolls on the crossings.
Both the Federation and the FTA are concerned the current tolls levied on hauliers, small businesses and other motorists are damaging the economy of South Wales.
A recent report by Arup for the Welsh Government suggested that if the bridge tolls were abolished, economic output in Wales could be boosted by £107million.
Ian Gallagher, Head of Policy for Wales and the South West at the FTA, said: "For too long businesses have had to pay high tolls to use the Severn Crossings; which are a vital artery between Wales and England.
"FTA believes that the tolls must be reduced as soon as the bridges pass into public ownership.
"As we look to the future, it is clear that the method by which the Severn Crossings were funded is not a suitable blueprint for new infrastructure projects, and we would call for government to steer well clear of any similar schemes."
Iestyn Davies, Head of External Affairs at the Federation of Small Businesses in Wales, added: "The current system of tolls places an unfair burden on road users to fund bridges that form a vital part of the UK's transport infrastructure.
"However, we take some comfort from assurances that we have received from Wales' First Minister Carwyn Jones who has told us that if the Welsh Government is given control of the crossings that, after raising sufficient money for maintenance, he would look to reduce the toll levels paid by users of the Crossings and alleviate the burden on the economy."
Image courtesy of Dogfael, with thanks.