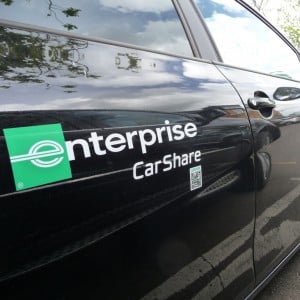 SHARE: Employees changing habits?
Car sharing initiatives by businesses and public sector organisations can also affect how people use cars more broadly, research has found.
The study, by Enterprise and Carplus, found 13% of drivers with access to business car sharing admit they travel to work by car less often.
A further 7% claimed they make fewer work-related trips overall.
The study was carried out among drivers using the Enterprise CarShare programme developed by Enterprise Rent-A-Car.
It was produced by Carplus, the UK's leading transport NGO covering car clubs and car sharing, as part of their Carplus Annual Survey: Findings for London.
Prior to the introduction of Enterprise CarShare at their places of work, 43% of drivers used their own cars for business trips and 37% used employee-provided pool cars.
Adrian Bewley, Director of Business Rental at Enterprise Rent-A-Car, said: "The benefits of car sharing extend beyond the cost savings, reduced admin and enhanced sustainability noted by businesses.
"They help those organisations drive real and genuine behavioural change among employees, encouraging people to think more carefully about how, why and if they need to travel.
"Car sharing and daily rental can help businesses move away from the expense of mileage reimbursement and the hassles of running a pool car fleet, but they can also help change the entire organisational culture."