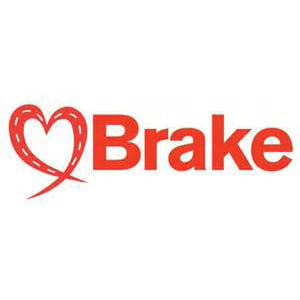 Brake has today written to Jesse Norman MP, who has just been confirmed by the Department for Transport as the new Roads Minister. In the letter, the charity outlines some of the key road safety priorities as the UK government starts its new Parliamentary session.
Road casualty reduction
Reductions in the numbers injured or killed on British roads have stagnated; five people die and about 60 are seriously injured each day. This is wholly unacceptable. These devastating and costly casualties are preventable and, in line with the UN's Decade of Action for Road Safety, we should strive towards a vision of zero road deaths and serious injuries. Urgent action is needed to achieve this vision.
Targets and a Road Collision Investigation Branch
We are also urging the government to set demanding targets for casualty reductions, particularly in light of a report out only last week revealing the UK is among EU countries making the slowest progress on reducing road deaths.
Alongside groups including the Parliamentary Advisory Council for Transport Safety, Brake is also calling for a UK Road Collision Investigation Branch. The Department for Transport already funds agencies to investigate rail, maritime and aviation disasters, but there is no equivalent agency in the UK tasked with investigating road deaths and injuries – despite the much higher numbers of casualties on our roads. Understanding and collating the details of individual road crashes, and the circumstances that led to them, is critical to learn lessons and cut future deaths and injuries.
Pace for People
We want to see a reduction in default speed limits where people live, from 30mph to 20mph. Brake is also calling for an urgent review of speed limits on all rural roads (except motorways), with speed limits set for safety and consideration of a lower default limit on single carriageway roads.
Lower limits should be accompanied by comprehensive speed enforcement by the police. There must be an expectation that, if we speed, we will get caught at some point on any given journey – not just where there is a known speeding problem, or there has been a cluster of casualties. In addition, voluntary 'Intelligent Speed Adaptation' – a technology that limits vehicles to the speed limit (unless the driver overrides it) – should be fitted by law to all new vehicles. This is currently under consideration for legislation by the EC as part of its review of vehicle safety regulations, and we are urging the government to support its full introduction in the UK (see below).
Place for People
People in the UK need more space to move in ways that are safe, green, healthy and fair. Since the invention of the car, space has been increasingly robbed for motorised vehicles, meaning many have been forced to the sidelines, facing danger, becoming casualties and breathing polluted air when trying to move around their communities and between places.
City and town planners must transform where we live into "liveable" space, putting people first and enabling the needs of people on foot and bicycles through segregated and prioritised space, and ensuring traffic speeds are reduced and public transport made accessible. Cycling is a fast-growing mode of transport but carries high risks on rural roads, particularly ones with high speeds. We would like to see a more comprehensive network of segregated routes for cyclists as part of the modernisation of our Strategic Road Network.
Further, there should be restrictions on the types of large vehicles allowed in our towns and cities. Trucks and buses must have good direct vision (where the driver is able to see more around their vehicle to enable them to see people on foot, bicycles and motorcycles) and indirect vision (mirrors and cameras).
Modern Vehicles
EU vehicle safety standards, which apply in the UK, were last updated in 2009 and significant advances in vehicle technology have taken place since then, making it prudent to raise the bar and implement further cost-effective, life-saving safety measures as standard.
The UK government should ensure its voice is heard in Europe, supporting the introduction of all 19 safety measures proposed by the EC, including 'Intelligent Speed Adaptation' – as outlined above. Other measures include mandatory Autonomous Emergency Braking technology to be fitted on all vehicles, as well as improved crash testing to help reduce the excessive number of deaths and injuries, particularly of people on foot and bicycles.
We would like the government to commit its full support for the introduction of all of these vital safety measures in the UK in the run up to Brexit and beyond.
Roads to Justice
We have long campaigned for better justice and support services for those bereaved and seriously injured by road crashes. Support for road-crash victims is a grossly under-funded area. When someone dies in a crash, it is devastating for their family. We need the government to invest more in specialist support, like our victim helpline, to offer prompt and comprehensive help to people when the worst has happened.
Victims are betrayed time and again by our justice system – that is why Brake is also calling for tougher charges and penalties that reflect the suffering caused, and more investment in road-traffic policing.
Driving for Zero
One in eight deaths on British roads involves a driver over the alcohol limit and, in 2015, arrests for drug driving soared after a new law was introduced enabling police to arrest people who tested positive to illegal and some legal drugs. Many more drivers are impaired by tiredness, poor vision and ill health.
Malta is the only EU country with a higher drink drive limit than the one in England and Wales. We want to see a lowering of the limit to an effective zero-tolerance level across the UK, and an extension, to Scotland and Northern Ireland, of laws prohibiting drug driving, as well as accreditation of testing devices that identify more drugs. To help save more lives, there must also be compulsory eyesight tests for drivers and rigorous enforcement of laws relating to impairment and distraction, including driving hours and mobile phone use.