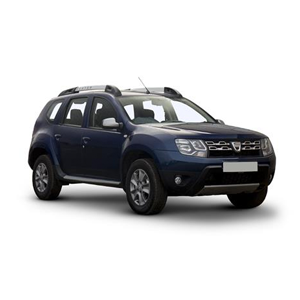 As the weather takes a turn for the worse, many motorists may consider buying a 4×4 for the winter months.
Automotive data company hpi has put together a list of this season's best buys. Motoring expert Tim Bearder considers which vehicles will minimise any potential loss in value if you bought now and sold in the spring.
Tim said: "Vehicle depreciation can be the biggest cost in running a car. If you choose a model with low depreciation it can save the average motorist thousands. Our analysis shows the Suzuki Jimny, Dacia Duster, Nissan Juke, and Vauxhall Mokka lost only £300 to £600 over the last 12 months. Be sure to check if your SUV is 2WD or FWD as most cars look the same, and many SUV like Nissan Qashqai are mainly 2WD.
"If your budget stretches to £40-£60,000 then three cars that spring to mind is the Porsche Macan, Mercedes GLC and the Jaguar F-Pace. Our money is still with the Porsche Macan, although any of these models are safe bets the Macan still has a quoted lead time of up to seven months with means if you want one sooner you are going to have to pay a premium for a used one.
"For a lower budget, the Land Rover Freelander or Kia Sportage are excellent buys. Also take a look at the Jeep Wrangler, which is not only a capable icon but has become very popular in the vehicle enhancement and conversion sector. This has strengthened desire and demand for this vehicle and values for this car have been very stable over the past year."
hpi say that recent models to launch that have seen low to zero depreciation are Seat Ateca, Skoda Kodiak and Ford Kuga.
hpi recently launched a vehicle valuations service to give consumers the ability to buy and sell cars with utmost confidence offering them the inside view on the total cost of ownership of a vehicle during its lifespan along with precise depreciation figures.
The hpi valuations tool – hpivaluations.com – is aimed at consumers buying and selling cars in the used car market and minimises the risks that can see consumers paying over the odds or not getting the best-asking price.