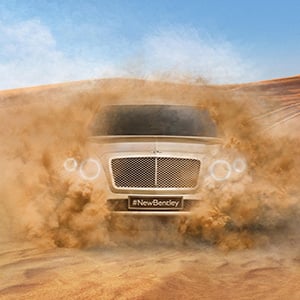 GLIMPSE: SUV will hit UK in 2016
Bentley have released the first image of their new SUV, due to hit the UK in 2016.
Claimed by Bentley to be the world's most luxurious and powerful SUV, the vehicle's birth forms part of an £800million investment in new model and facilities development.
Bentley believe the car will 'remain true to the brand hallmarks of luxury, performance, quality and craftsmanship'.
Dr Wolfgang Schreiber, Chairman and Chief Executive at Bentley Motors, said: "It will create a completely new segment in the SUV market."
Bentley anticipate a minimum annual sales volume of 3,000 SUVs.