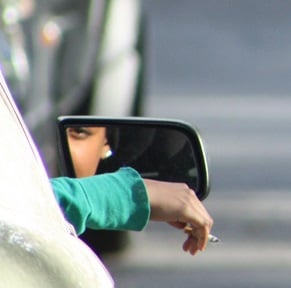 BAN: Should smoking in cars be banned?
Seven in ten drivers would like to see smoking in cars banned completely, a new survey has revealed.
The web-based poll, by Motorpoint, found 71% of motorists want the government to go further than criminalising smoking in cars containing children and stub out lighting up in vehicles altogether.
Last month, MPs voted in favour of an amendment to the Children and Families Bill, which empowers, but does not compel, ministers to enforce a ban in England.
Similar bans on smoking already exist in some US states, including California, as well as in parts of Canada and Australia.
Mark Carpenter, Managing Director of Motorpoint, said: "Our poll clearly shows that the bulk of motorists would like to see the government extend the scope of existing laws and see smoking 'stubbed out' completely in cars in this country."