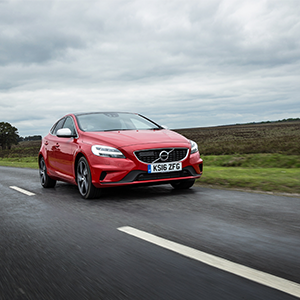 We all know how competitive the automotive industry can be. Whether it's car manufacturers themselves or the rental, breakdown and repair brands operating in the wider industry, claiming a market share in this ever-shifting industry can be tough.
Digital is rapidly becoming a key influencer within the industry, with 75% of respondents in one Accenture survey stating they would complete the entire car-buying process online if available. With dependence on digital growing, brands need a strong online presence to ensure the best chance of success — but who is leading the way?
A recent white paper by digital marketing agency Mediaworks has analysed the digital performance of key automotive brands across a range of market areas over a six-month period to establish the brands that are leading the way.
Car manufacturer
Of all the car manufacturers analysed, Volvo has the strongest digital performance across all metrics excluding SEO visibility. This is because the brand's country-specific sites are hosted on one global, parent domain. Lexus, Land Rover and BMW have witnessed the greatest increase in SEO visibility in the period, while just one brand — Mercedes Benz — experienced a drop in visibility.
Car rentals
The variation in SEO performance within the car rental category shows the close competitiveness of the marketplace. Five of eight brands have an SEO visibility score over the category average (14,143). National experienced the greatest visibility growth in the period, increasing by 70.16% and dwarfing the 32.49% growth of their next closest competitor Budget.
Breakdown cover
The analysis of the breakdown cover market clearly shows that the AA has the strongest digital profile of all of the brands. Just two brands — the AA and RAC — had a visibility score over the category average (45,724). The strongest visibility growth was from startrescue.co.uk, who overshadowed their competitors with a 176.84% increase.
Tyre manufacturer
Continental has the greatest SEO visibility score in the tyre manufacturer category yet, despite this, the brand actually witnessed a drop of 11.1% in visibility. Bridgestone actually increased site visibility the most during the period at 45.67%, while Barum's visibility had the greatest drop of 52.5%.
Repairs
Kwik-Fit has the greatest visibility score in the repairs sector. Just three brands had a visibility score below the category average. Over the six-month period, ATS increased their visibility the most with 23.91% growth. Two brands' visibility actually reduced — Autoglass by -4.54% and Bosch by -12.85%.
GPS manufacturer
The GPS manufacturer category is largely dominated by two industry leaders; Garmin and TomTom. With an SEO visibility score of 15,800 compared to TomTom's 15,206, Garmin is the clear category leader. Although there is potential for TomTom to catch up, Garmin had significantly greater growth in the period (173.39% vs 57.31%).