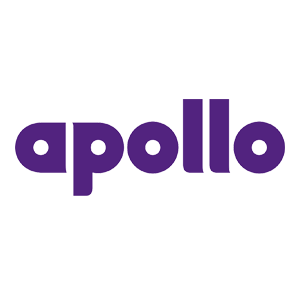 Premium tyre brand Apollo Vredestein has concentrated on becoming recognised as a valuable supplier to fleets in 2017.
New business has been won on the back of both Apollo and Vredestein tyres offered as test fitments, which have been running for more than a year by over ten prestigious national and international fleets: Apollo and Vredestein tyres have outperformed competitor products in the premium, mid-range and budget ranges in most cases.
The recent announcement of Vredestein's entry in the OE sector as a partner to Seat, VW and Ford has further strengthened the European brand's position.
"We have enlisted the help of our dealer network in establishing good relationships with fleets," explains Apollo Vredestein UK Fleet and Lease Manager Ricky Mitchell. "We have an impressive range of products suitable for the most demanding of fleets, from the new LCV Comtrac 2 All Season and Winter tyres to Vredestein Wintrac xtreme S and Quatrac 5 for passenger cars; some of our new partners run mini bus, taxi, ground maintenance, rental, refrigeration and engineering company fleets. Our Comtrac 2 All Seasons have been a perfect solution for Blue Light fleets," he continues.
Medium-size fleets are well catered for: refrigeration servicing company Michael Ward, which runs 50 vans, 3 store vans and six company cars, has recently fitted Vredestein tyres after its Managing Director, Graham Galloway, was impressed with how Vredestein's winter tyres performed on his Tesla.
"We are new to Vredestein, as a company," says Graham. "We own a garage which services our fleet as well as an MOT station; going through a lot of tyres means that we have to choose carefully. I was happy with the Vredestein tyres' performance on my Tesla company car, after previous negative experience with other brands, so it made sense to fit them to the fleet. Being a company which operated at a national level, we have chosen the All Season tyre policy as we feel this gives our drivers the additional safety and performance when travelling in the UK."
Independent garage 2U Tyres, which has been dealing with Vredestein for 14 years, also chose Vredestein for its fleet fittings. "Having a prestigious premium brand such as Vredestein opens the door to bigger fleets," says Managing Director Shaun Clarke. "Because of Vredestein's leadership when it comes to all-season tyres, we also have an opportunity to educate our customers to the benefits of choosing tyres which will be safer than summer tyres all year round."
Purple Parking Operations Manager Steve Rowlerson has been an enthusiastic supporter from the start: "Since swapping to Vredestein and Apollo tyres for our fleet of vans and trailers, we have recorded a substantial reduction in wear, up to three or four times less than previously; due to our collaboration with Tomato Tyres, who stock and service our fleet, downtime is now down to under an hour (we used to have to wait up to three days to have tyres fitted to contract hire vehicles). Also, using a premium tyre means better safety for our customers."
"Even in the current, uncertain climate for business in the UK, the fleet and business car sectors are still responsible for almost 55% of overall car sales in 2017*; nobody can afford to ignore such a big part of the business, and Apollo Vredestein's push into the UK market is tailored to the opportunity: our fleet package is incredibly competitive, including a comprehensive 2-year warranty, with accidental damage, damage due to impact and non-repairable puncture cover," concludes Mitchell. "We have also joined AFCO to become closer to fleet operators and the industry and will be sponsoring two awards at their 2017 Awards ceremony in November."