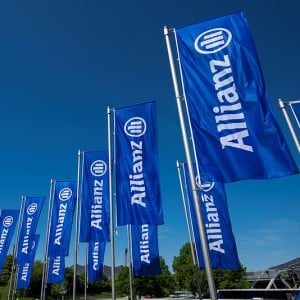 Analysis of call outs over the summer to the new pay-on-demand roadside assistance service, RESQYOU, reveals that the most common request for help was for car keys locked in vehicles (46%).
Interestingly, nearly two thirds (61%) of calls for key assistance were made by male motorists.   Flat tyre assistance was the second most popular call out overall (31%).
RESQYOU offers car owners an alternative, 'no strings' service that won't leave motorists in the cold if they unwittingly lock themselves out of their car.    Car owners who don't have an annual membership package can turn to the traditional motoring clubs, such as the AA, RAC and Green Flag,  but are likely to find themselves paying a surcharge for immediate or same-day assistance, as well as having to sign up to an annual membership package.   An immediate call out fee for someone who isn't already a member of one of the big three starts from £89.00, plus the cost of membership.
"With nearly half of all calls to RESQYOU focusing on locked in keys, there is clearly a vital need for a service that can offer instant assistance at great value, with no additional financial strings attached,"  comments Kate Walker, one of the Allianz Global Assistance UK development team responsible for bringing RESQYOU to market.
"More men than women were attended to by our technicians because their central car locking system had caught them out.  We also had a number of calls made by fraught parents who had locked their keys and their young child in their car by mistake.  To avoid any unnecessary stress and inconvenience, let alone financial outlay, we strongly recommend that people keep one door open when loading a car, especially if they are not familiar with the vehicle's locking system."
RESQYOU offers a straightforward assistance service, which can be requested via its smartphone app or online. Motorists only pay for the service they require, when they require it, offering them more choice and convenience with no annual fees, membership or monthly charges.
The RESQYOU app offers three products:
•  £79.99 Assistance Only – 30 minutes of roadside or home assistance for flat battery, flat tyre, keys locked in car and out of fuel.
•  £99.99 Recovery Only – Non-starter, 30 minutes of roadside assistance and recovery up to 10 miles from assistance location, accident recovery and major mechanical failure.
•  £249.99 Wrong Fuel – Removal of fuel, drainage, flushing and cleaning of tank and pipes, and a fuel top up