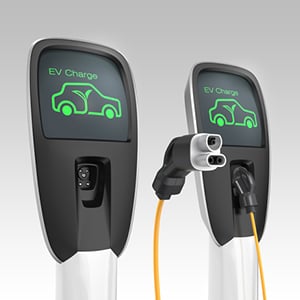 A gathering of primarily German carmakers will open ultra-quick electric vehicle charging stations this year and a pan-European network of 400 by 2020, hoping to narrow Tesla's lead.
News about the activity, first hailed a year prior, had been for some time expected as governments push for changes in framework that would urge drivers to change to electric autos.
IONITY, a joint venture of BMW AG, Daimler AG , Ford Motor Co and Volkswagen with its Audi and Porsche brands, plans to open 20 stations to the public this year in Germany, Norway and Austria. They will be 120 km (75 miles) apart and run in partnership with Tank & Rast, Circle K and OMV.
IONITY's CEO Michael Hajesch
"The first pan-European HPC network plays an essential role in establishing a market for electric vehicles,"
IONITY is still in chats with charging station providers and a choice is normal soon, a representative stated, declining to state how much the joint venture would invest.
Installing thousands of High-Power Charging (HPC) stations across the globe will require billions of dollars in investment and offer an opportunity to manufacturers. The car consortium's new fast chargers will cost about 200,000 euros ($233,000) each, sources said previously.
Companies ranging from engineering conglomerates such as Siemens to small specialists like ChargePoint are all hoping for a slice of the pie.
IONITY will extend its system to 100 stations in 2018, every one empowering a few drivers of various auto brands to charge their vehicles in the meantime.
Uneasiness about whether battery-controlled autos have the range to achieve their goal is restraining a few drivers from changing from oil or diesel models.
Yet, with U.S. all-electric challenger Tesla taking a lead, built up brands are collaborating to guarantee that electric vehicles (EVs) can get rapidly back out and about.
Each charging point will have a capacity of 350 kW, and will use an existing European standard, the Combined Charging System, to reduce charging times compared to existing systems.
A half-hour charge will give a Tesla driver about 270 km in extra driving range – roughly half the time it would take to get a similar boost at a 50 kW charge point that is now the industry standard.
Reporting by Ilona Wissenbach, Douglas Busvine and Christoph Steitz; Editing by Kyle Lindsay
Courtesy of SkyNews