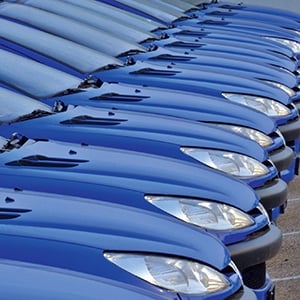 Looking to invest
Moving into post-recession 'investment mode' says Chevin
It appears that more and more fleets are starting to shake off their recessionary mindset and enter the investment line of thought.
The change in direction is forcing a complete rethink of their approach for some fleet managers, which is seeing them look to meet new organisational objectives for the future.
David Gladding, sales director, at Chevin Fleet Solutions explains: "For six or seven years, the corporate objective set for most fleets has been to cut or contain costs with further gains expected on a year by year basis.
"Now that the economy is showing signs of picking up in many sectors, some companies are really starting to look seriously at how they might expand and this, of course, has implications for the fleet.
The most noticeable effect so far is in sectors where company cars were, once again, being used as key attraction and retention tools. One of the effects that follows any recession is that there tends to be a talent shortage in growth sectors were little training or development of staff has taken place in recent years.
"We certainly see fleets where there is starting to be more of an HR bias to operations. Perhaps a little less attention is being paid to minimising costs and a little more to maximising the appeal of the choice list.
"For managers who might have spent their entire working life in fleet under recessionary conditions, this is a new approach and we are helping some to implement their new growth strategies with the support of our software."