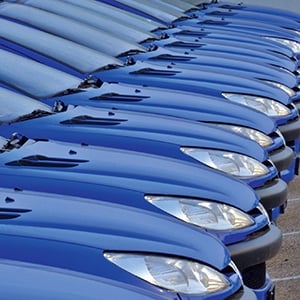 Salary sacrifice proving to be attractive
Ogilvie Fleet is to enter the burgeoning UK car salary sacrifice market following the recruitment of an experienced industry professional.
In the latest of a series of initiatives, the fast-growing independent contract hire and leasing company has appointed Richard Jessop as head of salary sacrifice.
This is the latest move by Ogilvie Fleet to expand its share of the UK company car and van market and follows the recent announcement of a major new £100 million funding facility with HSBC.
Historically, Ogilvie Fleet's heartland has been the sub-100 fleet sector but the company recently appointed David Raponi to lead its growth into the larger fleet sector. The business believes that salary sacrifice car schemes can prove attractive to large and smaller employers.
With almost 12,000 company cars and vans on its books and plans to almost double the fleet by 2020, the company says interest from existing customers for car salary sacrifice has increased in recent months.
Ogilvie Fleet sales and marketing director Nick Hardy said: "As Ogilvie Fleet increases its customer base, we believe salary sacrifice schemes will be in demand as the financial benefits remain attractive to both employers and employees thus making the solution a key part of our expansion plans.
"In keeping with our reputation for customer service excellence and sophisticated IT systems, we now have a bespoke salary sacrifice car product available that we believe is at the cutting-edge of what is available."
Ogilvie Fleet, which is headquartered in Stirling and has offices in Belfast, Birmingham and Sheffield, will specifically target employers with less than 1,000 employees with its salary sacrifice car solution, a sector of the UK employment benefits market which it believes remains largely untapped by the major providers.