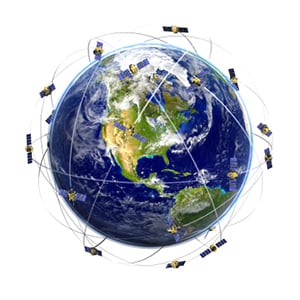 Tying telematics into duty of care
Nick Walker explains how an employer can harness the power of telematics technology to ensure the health and wellbeing of their staff.
Telematics software has proven to be a useful tool for managing fuel efficiency and therefore cutting costs for businesses, but there are other benefits that many businesses are not yet utilising.
All businesses have a duty of care to uphold for employees and the in-depth reporting and analysis available from telematics can help ensure this happens.
Duty of care covers a wide variety of initiatives that employers take to ensure the health, safety and well-being of their staff. These initiatives have a greater importance when staff are mobile or work remotely. The data collected by telematics software can support employers in creating duty of care policies as well as allowing managers to monitor and measure the impact of those policies.
Often it is not until the business analyses its own data that it begins to appreciate the benefits telematics could have on duty of care policies. In most cases telematics is deployed as a tool to monitor and improve operational efficiency and performance, but once employers understand the versatility of the system and adapt it accordingly, they notice the safety and well-being benefits.
Telematics can support duty of care obligations by keeping records for regulatory purposes in a central, easy-to-reach place. The online portal enables businesses to prove they are meeting their obligations in the case of an accident.
Telematics software can also support employers by identifying the length lone workers are on site, showing working hours, highlighting excessive speeding and vehicle health, and providing alerts in case of accident.
Thanks to the level of data coming out of a telematics system, employers with a mobile or remote workforce are able to execute risk profiling and establish where duty of care focus must be spent.
Telematics systems, such as RAC's, produces driver benchmarking and driving risk scores based on telematics trip data. This information and scoring, identifies key areas where employers can deploy policies and training programmes to help keep its driver community safe. Additionally, our system can monitor driver performance, highlight areas of risk and even alert employers in the event of an accident. This unique technology meets both operational and duty of care needs.
Whilst primary motives for purchasing will no doubt remain based around fuel efficiency, increased management of fleet and drivers and improved driver skill, businesses should also be alive to the versatility that the software provides and consequently the added benefits to their business.
Installing the technology is only the first step to taking full value of the telematics system. Users seeking the greatest benefits are those that have embedded the richness of the data into their daily, weekly or monthly routines.
Nick Walker is the Managing Director of RAC Telematics, a powerful solution for accessing information that can help you manage your fuel costs and keep both your vehicles and drivers working efficiently.