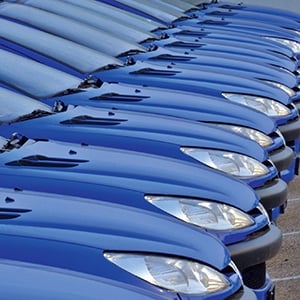 Will you be attending?
Connected Fleets Europe 2015 is the place to be to plan growth strategies and develop business.
Taking place at the Novotel Amsterdam City on March 10-11th 2015 this year, the event will not only look into the current challenges – such as industry collaboration and fuelcard fraud – but also into how connected fleets are moving further up the supply chain and a sneak peak at some of the future technologies for fleets.
With presentations and case studies on current challenges and future opportunities, as well as dedicated networking time, Connected Fleets Europe 2015 looks like it will be a great place to plan growth strategies and develop business.
Project director Justin Parker said: "I'm really excited about this year's event, which is a reflection of the development going on in the industry at present. Increasingly, the level of interest in businesses around connected fleets is going all the way to the board room as an efficient fleet has a profound effect on supply chains and happy customers at the other end."
The agenda is independently researched over the months leading up to the launch of the event. Examples of topics that will be discussed include:
Macro Trends: Where will fleet management be in 2020?
Fleet management does not exist in a vacuum. Get to grips with the social, economic and technological mega trends that are set to shape the future of commercial telematics
Use dealers to the maximum for further sales channels
Utilise the latest customer management systems to understand drivers' needs for localised services, and how this will increase loyalty to auto OEMs and collaborating partners in the fleet world
Establish a business case for end-users
Decipher fleet operators' key business motives such as increasing driver and operational efficiency to develop a single-unit and flexible solution which delivers quick ROI for the fleet owner
Synergise insurance with fleets
Understand fleet solution requirements such as accurate driving behaviour profiles to align insurance offerings with fleet managers' telematics operations
Overcome maturity in the connected fleet ecosystem
Understand the connected commercial vehicle ecosystem and its actors, different customers and stakeholders in order to capitalise on emergent mergers & acquisitions activity in the US and Europe
V2X and the future of EU fleets
Get-to-grips with implementation challenges and opportunities by incorporating ITS solutions such as DSRC to align your FMS solutions package accordingly with the V2X demands of the future

Connected Fleets Europe is a unique opportunity for relationship building and business development across the value chain, and it is expected over 200 delegates will be in attendance.