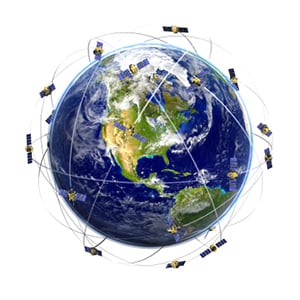 Is telematics the key to safe driving?
In his latest article for FleetPoint, Phil Shirley looks at how fleets can use technology to stay safe
The proven correlation between increased speed and increased casualties means the decision to raise the speed limit for HGVs on dual carriageways from 50mph to 60mph is a risky one, no matter which way you look at it and there has been a lot of debate around the issue.
The new speed limit which took effect on 6th April has been justified as being more suited to modern transport networks and reflecting improved vehicle technology.
For transport operators, it is a welcome development, amending a speed limit set back in the 1960s. Since that time, HGV vehicles have become far safer as technology has advanced and regulation ensures drivers adhere to the laws of the road.
You could also argue that the change in limit should actually deliver a safety benefit for both drivers of HGVs and other road users. The old 50mph speed limit meant a large 20mph differential between HGVs and other road users, which can lead to dangerous overtaking manoeuvres.
Another benefit is the increase in traffic flow, with the increased speed limit reducing the likelihood of long queues forming behind HGVs on single carriage roads. Furthermore, transport operators will see efficiency increases leading to quicker journeys.
But safety remains paramount and to ensure that Britain will continue to have one of the best road safety records in the world, modern technology such as telematics is now arguably more important than ever before as the challenge of keeping drivers and other motorists safe on the UK's roads increases.
Telematics technology is used to monitor drivers in terms of the quality of their driving and providing fleet managers data on driving standards. This enables feedback and training to be delivered, ensuring drivers are highly skilled professionals. Telematics data also assists with the identification of danger spots, helping drivers to be aware of these and allowing them to take the appropriate action.
Other technology involved in increasing the safety of HGVs include video cameras, which are being deployed in some fleets to supplement telematics data and insight by keeping a visual record of driving and incidents if they occur
And don't forget, safe drivers are also more efficient drivers. They don't accelerate rapidly and they don't brake harshly, which reduces fuel consumption and increases vehicle life.
With overwhelming evidence for driver behaviour having a significant impact on fleet operating costs, businesses should be prioritising driver safety, particularly now as the HGV speed limit has increased.
We believe the increase in speed limit on single carriage roads is a positive move for the haulage industry, but as an industry we must remain focused on safety.
Phil Shirley is head of content, media, and public relations with Navman Wireless, a world leader in vehicle tracking solutions