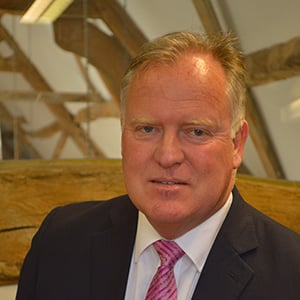 Expert Opinion: Martin Wedge, MD of OVL Group
They have never been a real fleet option until the climate changed – literally and financially – and manufacturers are now pushing electric and hybrid vehicles to the business community. Martin Wedge, managing director of OVL Group discusses this highly-charged subject.
The full electric has zero-emissions at the point of use, requires an external electrical supply to charge it and has no internal combustion (IC) engine. Electric drive is just a transmission method which requires grid, solar, wind or tidal power.
A full hybrid is really an electric transmission with a battery back-up. A full size IC engine will propel the vehicle if the battery power is not enough to meet the needs of the user, or to top up the battery while in cruise. The Toyota Prius and Lexus RX450h were the early examples of this technology and more are on the way.
The big advances are in battery chemistry. Lead acid is too big and heavy and lithium ion, lithium air, driven by the mobile phone sector, are the way forward.
By January the majority of motorway service stations will be able to power up an electric car in less than 30 minutes, for £3, but for now it is free, and gets drivers about 100 miles, or three pence per mile. If you charge at home at a slower rate overnight, this equates to 2p per mile, but not for free. There are deals to get a free 3kw charging stations installed at your home or a 7kw version for a small extra charge, if you agree to allow the unit to monitor your use of it by GPRS data supplied to a government research body.
However, there are some issues surrounding the use of 13 amp domestic plug which may overheat your wiring. Having a professionally installed charging unit overcomes this. It is estimated that there are already around 5000 public access charge points and that number is growing with main rail stations and many employee car parks getting equipped.
Cost per mile of a full hybrid vary enormously depending on the amount of use you make of the on board engine as opposed to the battery/electric motor option. The vehicles tend to be much larger so the cost is going to be higher. If you go over 100 miles per charge, it will be running mostly on the car's IC and not as efficiently because transmission losses are higher than a mechanical gearbox.
The best thing about an electric transmission or hybrid drive system is that electric motors have a flat torque curve which delivers maximum power from stationary and have no need for a clutch. IC engines each have one speed where they will perform best with regard to torque, fuel efficiency and emissions, so the combination of an IC engine running at its favourite speed and an electric transmission is a winner.
What really matters is cost per mile and this will have more to do with driver behaviour.
Current Government incentives include a £5000 pound price discount on a qualifying car (built in to a contract hire monthly cost) or up to £8000 on a van, zero road fund licence, zero London congestion charge.
Martin Wedge is Managing Director at OVL Group, a specialist car leasing firm.