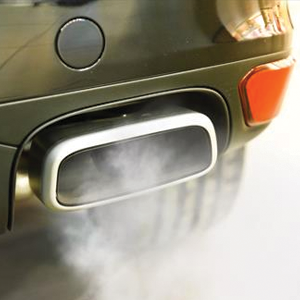 The Court of Justice of the European Union has today ordered the European Commission to reverse a decision that allowed car manufacturers to exceed emission limits during on-road tests.
Three cities, Brussels, Madrid and Paris, had challenged a provision amending the emission limits within the Commission's new Real Driving Emissions (RDE) test. The test was initially aimed at addressing the Dieselgate scandal, but was undermined by a rule allowing vehicles to emit more than double the emission limit for oxides of nitrogen (NOx) until 2021, the so-called "conformity factor".
Reacting to the decision, ClientEarth lawyer Ugo Taddei said: "This is great news not only for the people of Brussels, Madrid and Paris, but for all Europeans, as this ruling will help to clean up the air all across the EU. It is also a landmark ruling for access to justice across the EU as it means cities have the right to bring EU institutions to court when they breach environmental law.
"The new RDE was meant to address the Dieselgate scandal, yet by weakening the emission limits through the conformity factors, the European Commission shamefully chose to protect the interest of car manufacturers rather than the health of European citizens.
"Despite an early warning from ClientEarth that the new regulation was illegal, the European Commission allowed the industrial lobbies to dictate the rules that regulate some of their most polluting products."
The Court found that the Commission had no power to weaken the emission limits. The Commission will now need to amend the RDE regulation to ensure that vehicles comply with the stricter nitrogen dioxide emissions limit of less than 80mg/km during real driving and, therefore, during RDE tests.
The Commission will have 12 months to amend the relevant legislation from when the period to bring an appeal expires, or, if an appeal is brought, from the date on which it is dismissed.
Taddei added: "We hope the Commission will comply with the ruling and immediately amend the regulation. An appeal would send an extremely negative message and delay urgent action to protect the health of all Europeans."