Glasgow-based leasing and fleet management company, Fleet Alliance, is providing a zero-emission vehicle to help promote Scottish Renewable's sustainability role in Scotland's fight against climate change in advance of the COP26 climate change conference.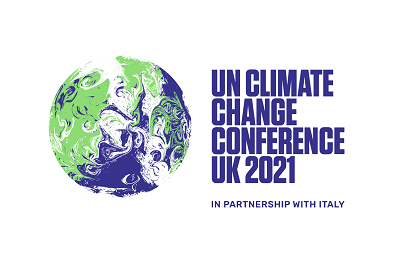 In partnership with SSE Energy Solutions and Nissan, Fleet Alliance is providing an electric Leaf vehicle for Nick Sharpe, the Scottish Renewables Director of Communications and Strategy. It will be used by Nick to attend the six events that make up part of Scottish Renewables' Year of COP, of which SSE Renewables is a partner.
The events are taking place at rural locations across the country during September and October. They have been designed to highlight the importance of hosting renewable energy infrastructure and the critical role played by these key locations in the fight to reduce carbon emissions.
Nick Sharpe, who will also be taking his fold-up bicycle in the back of the Nissan Leaf to ensure he can use active travel when not driving, said: "Scottish Renewables' members are at the forefront of creating renewable energy, whether it's investing in new and existing onshore wind farms and hydro plants, or creating offshore wind farms.
"Along with our support of the COP26 climate conference in November it's important to share the importance of renewable energy throughout Scotland as we move into the next stage of our net-zero journey: the decarbonisation of transport and of the ways in which Scotland keeps warm.
"Thanks to SSE Energy Solutions, Fleet Alliance and Nissan, I'll be attending our Renewable Energy Roadshows in a zero-emission car to take part in interactive community events with members of the public and open and informative discussions about about the future of energy with local businesses, community groups, ministers and local dignitaries."
The roadshows will have two main elements. The first will be a street event designed to engage the local community and champion the role of Scotland's renewable energy industry in fighting climate change, while the second is a series of invite-only networking events for stakeholders, local dignitaries, media and members of Scottish Renewables to discuss the pressing issues surrounding the renewable energy sector and the local economy.
Commenting on the support for Scottish Renewables, Chair of Fleet Alliance, Martin Brown, said: "As a company we are committed to a sustainable future. All of the Fleet Alliance company cars are now electric and by 2030 the 30,000 vehicles we manage on behalf of our clients will be electric as well.
"In addition, we are undertaking a carbon audit to identify strategies whereby the total business can become carbon neutral.
"So, we fully support the ambitions of Scotland's Renewable Energy Roadshow and the efforts of Scottish Renewables to engage in dialogue at both local and national level about the importance of sustainable energy.
"And with the crucially important COP26 climate conference taking place alongside the Fleet Alliance offices, now has never been a better time to engage audiences in the importance of a sustainable future and to start reversing the effects of climate change."
The four locations playing host to the roadshows are:
Lochgilphead Roadshow
Lochgilphead Farmers' & Country Market (public event): Saturday, 11 September, 10-1pm.
Dumfries Roadshow
Dumfries and Galloway College (invite-only event): Friday, 24 September, 2-4pm.
Pitlochry Roadshow
The Dam Visitor Centre (invite-only event): Friday, 15 October, 2.30-4.30pm.
Pitlochry Market (public event): Saturday, 16 October, 10-3pm.