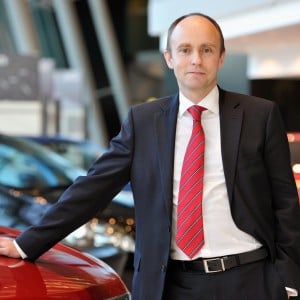 IN: Matt Harrison is new President and MD
Matt Harrison is the new President and Managing Director of Toyota GB, it has been announced.
Mr Harrison, who has been the company's Commercial Director since 2011, will replace the outgoing Jon Williams on September 2.
He said: "I am delighted to be taking on this role at such an exciting time for both the Toyota and Lexus brands.
"We have a strategy to continue to grow both brands in the UK and I look forward to leading the team in the implementation of those plans."
Mr Harrison joined Toyota GB as General Manager of Vehicle Marketing in 2000, progressing to the post of Marketing Director in 2003.
In 2005, he moved to Toyota Motor Europe, where he worked as General Manager for Corporate Planning, before becoming General Manager of Sales Planning in 2006.
After three years as General Manager, Mr Harrison was appointed Director of Lexus Europe, before returning to Toyota GB in 2011 as Commercial Director.
His previous motor industry experience includes ten years with Ford Motor Company, working in various sales and marketing roles in their UK, European and global operations.