Jamie Hamilton, automotive director and head of electric vehicles at Deloitte, said: "New car sales in December declined by -18% compared to the same period in the previous year, as fleet sales suffered major losses, falling by -40%.
"The disappointing end to the year is a consequence of two major headwinds faced by the industry in December. Firstly, supply issues caused by the ongoing semi-conductor shortage continued to act as a drag on sales, with longer-than-usual waiting times still a reality for many consumers. Meanwhile, the emergence of a new COVID-19 variant dented consumer confidence, with some likely postponing showroom visits in the immediate run up to Christmas.
2021 and the year ahead
"Overall, 2021's sales have only marginally improved from the pandemic-induced lows of 2020. 1.65 million new cars were sold across the entirety of the year, compared to 1.63 million in 2020.
"At the start of 2021, many voices in the industry were optimistic that we would see substantially higher growth than 1%. However, more COVID-19 restrictions and the semi-conductor shortage – which caused supply issues throughout the entire year – limited any chance of a sharp recovery.
"As we enter 2022, both issues continue to loom large over the automotive industry and many manufacturers expect sales to be compromised well into the second half of 2022.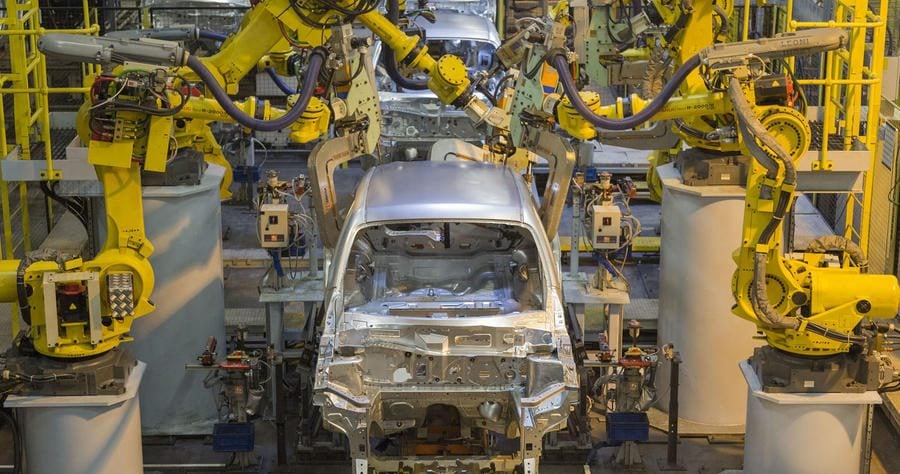 The year EVs became mainstream
"Despite the challenges posed in the last year, electric vehicles continued to perform above and beyond expectations. In December, sales of battery (BEV) and plug-in-hybrid (PHEV) electric vehicles accounted for over a third (33%) of all sales. Across the whole of 2021, this figure was 19%, compared to just 11% in 2020.
"With more than one in ten new cars now fully electric, 2021 is the year that EVs became mainstream. However, there are still barriers that the industry needs to overcome to sustain growth ahead of the 2030 ban on polluting vehicles.
Some EV barriers remain
"Deloitte's Global Automotive Consumer Survey data this week highlights that UK consumers still identify driving range, and a lack of public charging infrastructure among the main barriers to purchasing an EV.
"In reality, driving range is becoming less of an issue for EVs. Just this week we saw a number of new models and prototypes unveiled, pushing the boundaries of what a battery is capable of. However, the perceived lack of public charging infrastructure remains a potential issue, with significant investment required to avoid an imbalance whereby EVs are only a realistic option for consumers with off-street parking.
"Consumers also expressed concern over the perceived price premium attached to EVs at a time when subsidies are being reduced."
Jon Lawes, Managing Director, Hitachi Capital Vehicle Solutions: "These figures round off a hugely encouraging few months for the electrification of the UK's motor industry. Consumer demand for electric vehicles (EVs) has accelerated rapidly in 2021, almost doubling over the 12 months to December and now account for a quarter of all new vehicles hitting UK roads. This appetite shows no signs of slowing in 2022 as more and more drivers come round to the long term benefits of transitioning to cleaner and more sustainable modes of transport.
"However, it's important that we don't let this positive milestone mask the uniquely challenging environment that the industry is presently operating in. The prolonged shortage of semiconductors is bringing supply-side pressures to a breaking point, while a lack of public charging points is continuing to put the brakes on large-scale EV adoption across the UK.
"Time is ticking on the Government's pledge to phase out the production of petrol and diesel cars by 2030. We need to see more decisive carbon-reduction initiatives if we are to have a future-proof, EV-dominated fleet ready by the next decade."
Lucy Simpson, head of EV propositions at Centrica, said: "Last year the UK took a seismic step towards achieving its electric vehicle ambition, with over 190,000 battery vehicles registered compared to 108,000 in 2020. The rocketing uptake is hard evidence that an electric future is within reach as the 2030 ICE ban deadline draws closer.
"To ensure all drivers can make the switch to electric, rapidly expanding the UK's charging network has to remain at the top of the industry's New Year's resolution list. Government investment outlined in the Net Zero strategy is a positive step, but we must see further commitments to keep up with the demand from motorists.
"What's more, 2022 must be the year we seriously discuss the growth of at-home charging. While inroads have been made to install chargepoints at work and leisure destinations, the roll out of chargers closer to driver's homes will unlock the potential for many more EVs being adopted."
Meryem Brassington, electrification propositions lead at Lex Autolease said: "The UK took a giant step along its electrification journey last year, with more than 190,000 new electric vehicles registered, accounting for 12% of the market – a major boost as we work towards net zero.
"Accelerating electric vehicle adoption must remain at the top of the industry's priorities if we're serious about leading the EV charge. Continued fiscal support has been the driving factor behind increased adoption levels to date but we cannot afford to let this slip. We've already seen reductions to the Plug-in Car Grant and any future tax or grant changes must be gradual and proportional until we begin to see cost parity between some ICE and EV models.
"What's more, the used car market will increasingly come into focus this year, especially as higher carbon emitting vehicles are being phased out. Without fiscal support to encourage second-hand acquisition, growth may stall and impact the overall picture of the UKs electric car parc."