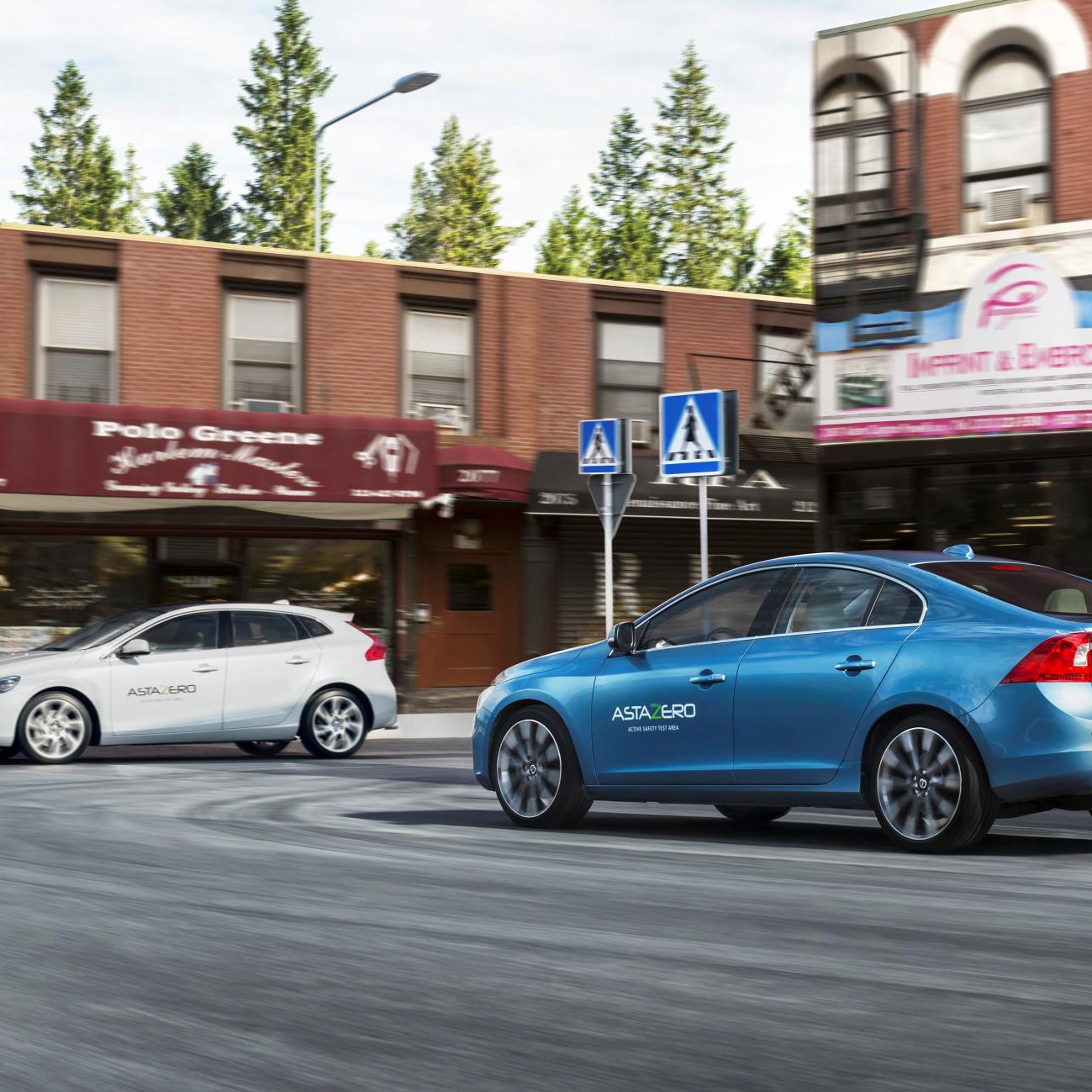 A true innovation in full-scale testing
AstaZero, the world's first full-scale proving ground for traffic safety solutions, is a joint project between SP Technical Research Institute of Sweden and Chalmers University of Technology. Based upon a collaboration between academia, industry and the authorities, the AstaZero facility will serve as an open, international platform for vehicle manufacturers, suppliers, legislators, road agents, universities, and technical institutes from around the world. It features four test environments over its 2 000 000 square metres, including:
Rural Road
The rural road contains ten different points, both open and concealed, where objects will appear in front of the vehicles. The area is specially designed for different tests of driver behaviour and is well-suited for the use of hidden or suddenly appearing obstacles. At the road, there will be two T-junctions and a crossroad with signage in the specified language and changeable to suit customer requirements. The Rural Road will also have bus stops/lay-bys at two locations.
City Area
The City Area will primarily be used to test the vehicle's capacity to interact with the surrounding environment to avoid hitting buses, cyclists, pedestrians or other road users. The area therefore covers a number of different sub-areas, such as a town centre with varying street widths and lanes, bus stops, pavements, bike lanes, street lighting and building backdrops. The City Area also has a road system with different kinds of test environments such as roundabouts, T-junction, return-loop and lab-area.
Multilane Road
The multilane road consists of four lanes. These are connected to the High-Speed Area, with an acceleration road that is approximately 300 metres long, 7 metres wide and with turning loop for long vehicles. Several different scenarios can be tested on the multilane road, such as lane changes, different collision scenarios and crossing scenarios.
High-Speed Area
Located in the centre of the facility, the High-Speed Area consists of two acceleration roads. Acceleration road one is approximately 1 kilometre long. In addition to the two acceleration roads, it is also possible to use the Multilane Road for acceleration, which means vehicles can enter the High-Speed Area from 3 different directions. In this area, focus will primarily be on vehicle dynamics like avoidance manoeuvres at very high speeds.