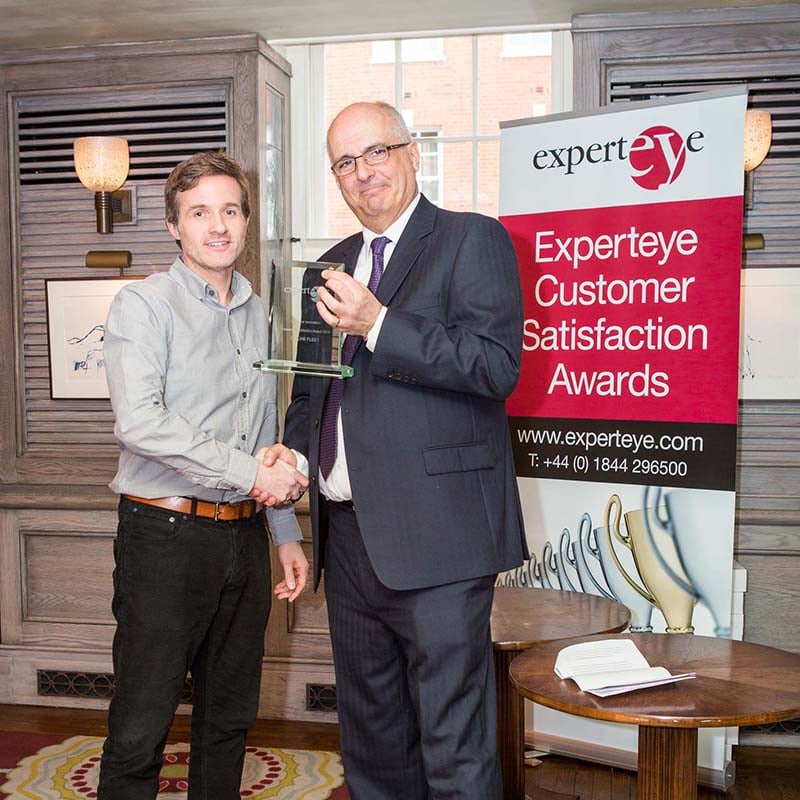 With the award
Ogilvie Fleet's pre-eminence in serving its customers has been recognised for an unprecedented fifth year in succession with a top industry award.
The fast-growing company, which is headquartered in Stirling and has offices in Belfast, Birmingham and Sheffield, has claimed a unique quintet of Experteye awards, making it the most successful winner of the company's annual awards to date.
Ogilvie Fleet, which operates a fleet approaching 12,000 company cars and vans, was recognised for its customer innovation, with a special accolade at the 2015 awards in Mayfair, London, underlining its pedigree as consistently the UK's number one contract hire and leasing company for client service since 2010 when it joined the Experteye programme.
The latest triumph builds on Ogilvie Fleet's unprecedented quartet of customer service awards won in the last four years thus further underlining the company's leadership of the UK contract hire and leasing industry in putting clients first.
Ogilvie Fleet is one of many contract hire and fleet management companies to use the feedback from Experteye's Fleeteye CSI survey for ongoing service initiatives and one of its most recent initiatives saw implementation of the Touchpoint driver feedback programme.
The award for customer innovation is in response to the very high level of engagement of Ogilvie Fleet's customers in the survey, the significant number of service advancements made as a result of client feedback and the excellent customer satisfaction levels achieved.
Gordon Stephen, managing director, Ogilvie Fleet, added: "Ogilvie Fleet's industry-leading reputation for looking after its customers is the basis for how we continue to expand our client portfolio and continue to be hugely successful in a tough market. Our fifth consecutive Experteye award is testimony to the fact that no UK-based contract hire and leasing company does it better than Ogilvie Fleet."