The speakers of the 2021 Connected Fleets Conference included representatives of Sixt, Amazon Logistics, DPD and Bpost who shared their hands-on experience and expertise with the participants. They agreed that the future of their fleets will require ongoing efforts to connect and electrify their vehicles.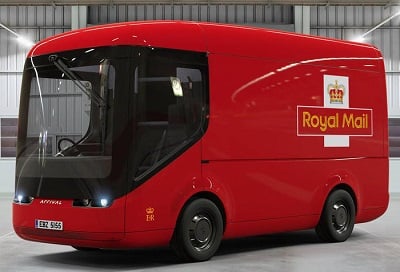 Vinzenz Pflanz, President Corporate Sales, Sixt SE, introduced a big name to illustrate how fleet utilisation can be maximised through flexibility. "Good is not good enough when better is expected," he said, and his customer seemed to agree. Daniel Kasack, Senior Manager Last Mile Services at Amazon Logistics, needed that flexibility when much of the world went into lockdown.
Connecting the dots
"We saw an increase in demand coupled with many challenges," he said. "We had to ensure our delivery drivers were always safe, for instance." One way of doing that, was ensuring drivers avoided accident hotspots and ensuring drivers didn't go to the same customer several times in one day.
For Amazon, technological solutions have always formed the backbone of the company, but they are always intended to improve the customer experience. "We always start from the customer experience and look at what dots connect backwards," he said.
Focus on what you can influence
Remi Abdul Samad, Global Lead Sustainability and Logistics at Heineken, also saw a big role for connectivity, saying: "Collaboration across the logistics value chain is key and connectivity is the main enabler."
One graph (below) was very telling, showing the correlation between the number of reported road incidents and the number of vehicles that had telematics built in.
In general, said Ms Abdul Samad, they focus on what they can influence. This includes driving style and behaviour, the condition vehicles are in and journey planning.
Electric vans
Olly Craughan, Head of CSR at parcel delivery company DPD, said his company is already operating a varied EV fleet, ranging from small last-mile vehicles to larger vans and even lorries. In 2020, his company delivered more than 11 million parcels with EVs.
These efforts are part of the company's Vision 25-25-25: by 2025, they aim to deliver 25% of their volume with EVs, be zero-emission in 25 cities and cover 25% of the population.
Tom Goethals, Fleet Manager at Belgian post company Bpost confirmed adding EVs is perfectly doable for his company. "We require a range between 20 and 100km/day, which is no problem with what's on the market today."
Pending Arrival
A good candidate for an electric delivery vehicle could be one manufactured and designed by Arrival. Arrival aims to bring to market best-in class electric vehicles without a premium price.
UPS has already ordered 10,000 units of their electric van, which has a lower unladen weight, guaranteeing a higher payload than many competitors (just under 2 tonnes).
Arrival vans can be manufactured in microfactories that can be set-up close to the end-customer and that do not require metal stamping or a paint shop, as they use composite panels. Those panels are lightweight, durable and resistant and they are dyed in the mass.