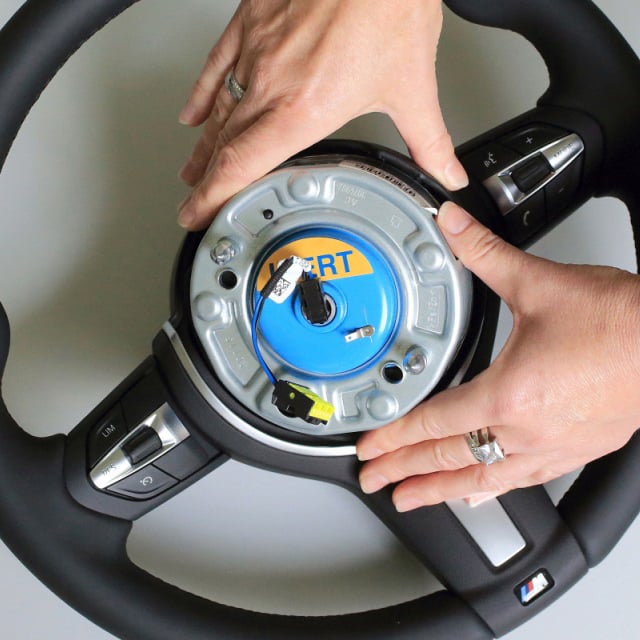 A look at the Takata airbag igniter
Recent recalls due to Takata airbags leads to Corporate Manslaughter Act worries
The safety of employees is always of the upmost importance, and when staff members have a company car, the person managing the fleet will be held responsible.
That's why recent news from 6 different manufacturers is of great importance.
As recently covered by FleetPoint, these manufacturers have sent out a recall notice for all cars featuring Takata steering wheels due to a problem with its airbag. This was brought to the attention of the manufacturer when, earlier this month, a woman involved in a car collision received many injuries from the airbag exploding after impact.
Honda, one of the main companies to use these steering wheels, has announced there could be over five million vehicles with this dangerous fault, the highest of any manufacturer. The top 3 is completed by Toyota with 877,000 and Nissan with 694,626. So far there have been 7 incidents involving the defunct airbags and the problem has been linked with high humidity, meaning places such as Florida, Puerto Rico, Guam and Hawaii are being targeted by the manufacturers as the most at risk.
In America alone this year, there have been over 56 million cars recalled (more than three times the amount of new cars that they would hope to sell this year) so how are fleet managers implicated? Lex Autolease recently surveyed 1,400 businesses, company car users and employees who use their own car for work. They found that only 39% of grey fleet managers actually check that company cars are fit for the road, with over 70% of vehicles used more than three years old. This is a potentially huge problem for those who manage company fleets.
Complying with the Corporate Manslaughter Act means that if anyone is injured in a company car, whether it's their own or not, the employer will be held accountable. As a fleet manager, it's your sole responsibility to check that all company cars are:
Roadworthy
Have a up to date MOT
Are fully taxed
Insured for business
Fully maintained
If one of your employees was involved in an accident in a company car, you would need to show an audit trail. This proves that, even though there was an accident, you've taken responsible measures to ensure that it didn't happen.
With a record year for manufacturers recalling cars, the task of making sure all vehicles in your fleet are safe, as well as fit for duty, has never been more important.