Absolute Alignment, the leading provider of wheel alignment equipment in the UK, has announced a new two-year partnership with the Team Dynamics run Halfords Yuasa Racing outfit in the British Touring Car Championship (BTCC).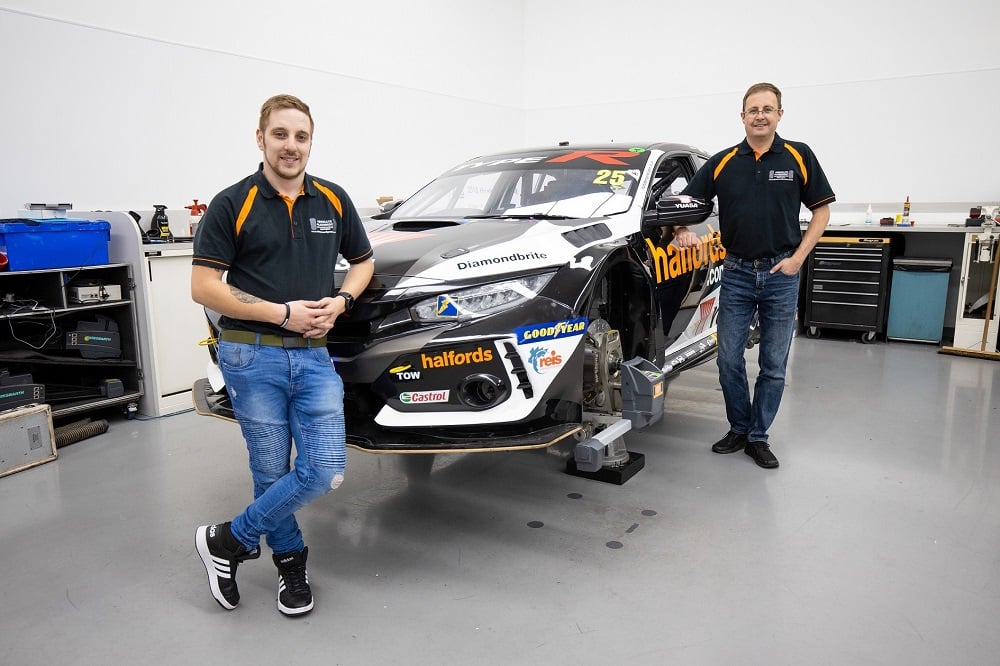 With nine scheduled race weekends, the 2020 BTCC season gets underway at Donington Park on 1-2 August, with Absolute Alignment taking the opportunity to make the most of this year's on-track action with Matt Neal and Dan Cammish lining-up on the grid in their Honda Civic Type R racers – fully aligned by Absolute Alignment's latest Bluetooth four wheel alignment equipment.
Chris Dear, Absolute Alignment's Technical Director, said, "I think many of us in the industry are excited to see motorsport back up and running in the UK, and for us the BTCC has always offered the perfect platform to demonstrate what our wheel aligners can really do. That's why we have recently become an Official Technical Partner to Halfords Yuasa Racing – for two years, until the end of 2021, supplying our Bluetooth Lite wheel aligner to the team."
James Rodgers, Team Manager at Team Dynamics, added, "We're delighted to welcome Absolute Alignment into the team as one of our Technical Partners. On a race weekend it is paramount that we set the cars up precisely to the driver feedback. The engineers are often under time pressure over a race weekend and this solution helps us to quickly, easily and most importantly accurately make adjustments to the vehicle in real time, particularly important if the geometry has been knocked out of alignment during a race session."
Absolute Alignment also has a long-term technical partnership with Power Maxed Racing in the BTCC.