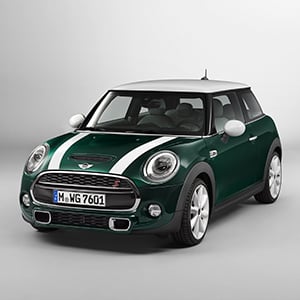 ADDITION: New Mini Cooper SD Hatch
The new Mini Cooper SD three-door Hatch has been revealed.
Priced from £19,450 and available from next month, the vehicle will be paired with a new range-topping diesel engine capable of sprinting 0-62mph in 7.3seconds.
It will also offer CO2 emissions of 107g/km and fuel economy of 68.9mpg.
In total there are now six power units available for the three-door Hatch in the UK, including three petrol and three diesel engines – all of which were newly-developed.
The 2.0litre four-cylinder engine generates a peak torque output of 360Nm at 1500rpm and boasts a power output of 170hp.
Six-speed automatic transmission is optional.