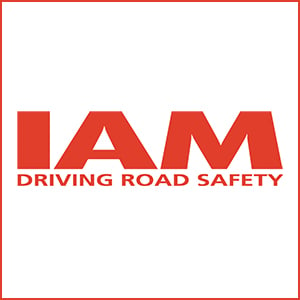 The Institute of Advanced Motorists (IAM) has called for a raft of measures to reverse the disappointing increase in numbers of people killed and injured on UK roads as announced today by the government.
The Department of Transport's Reported Road Casualties Great Britain: 2014 Annual Report says there were 1,775 reported road deaths in 2014, an increase of 4% compared with 2013.
It added the number of people seriously injured in reported road traffic accidents increased by 5% to 22,807 in 2014.
A total of 194,477 people were killed or injured in reported road accidents in 2014, the first increase in overall casualties since 1997.
And the most common factor which contributed to accidents in 2014 was drivers failing to look properly.
The IAM is especially concerned that pedestrians accounted for three-quarters of the increase in fatalities between 2013 and 2014. Pedestrian fatalities increased by 12 per cent from 398 in 2013 to 446 in 2014 (all statistics: reference 1).
The IAM urges the government to take radical steps to reverse these worrying figures before they become a long-term epidemic, in particular that pedestrian protection must be made a much higher priority, and the decline in numbers of police traffic officers must be reversed at the earliest opportunity.
Neil Greig, IAM director of policy and research, said: "These figures are very worrying, especially the fact that driver behaviour remains the top cause of crashes.
"We are clear on what needs to be done here. We call again for road safety targets to be reintroduced – they are an internationally recognised way of ensuring reductions are measured and achieved.
"There also must be a greater focus on driver and rider quality and incentives for companies and individuals to continuously develop their skills.
"There also needs to be a focus on tackling pedestrian deaths, an area which is often ignored. We believe that car technology and design should now shift from occupant protection to protecting the vulnerable outside cars."
Neil suggested manufacturers should pursue developments like pop-up bonnets, pedestrian airbags and detector systems.
He added: "We also need better pedestrian facilities to segregate traffic and vulnerable users where speeds are high, and campaigns to educate pedestrians themselves as they are most often at fault in crashes."