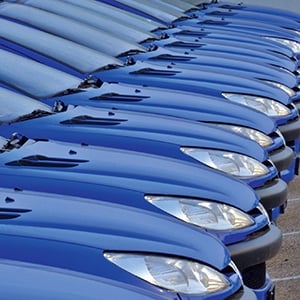 Did you add to your fleet in 2014?
2,476,435 new car registrations in 2014 – up by 9.3% over last year
Great news for the fleet industry as the Society of Motor Manufacturers and Traders (SMMT) and British Vehicle Rental and Leasing Association (BVRLA) have both shown evidence of an increase in the number of new cars registered to fleets in 2014.
According to the SMMT, there were nearly 2.5m new car registrations in 2014, with fleet registrations also rising 8.7% – up to 1,178,416.
Commenting on the SMMT figures, BVRLA Chief Executive Gerry Keaney said: "2014 was a great year for the retail and fleet motor industry. New fleet registrations hit a seven-year high, up nearly nine percent on 2013, and we saw consistent growth in the fleet leasing sector, with volumes up around 6%.
"We expect to see a further, steady increase in new leasing volumes this year. Demand for vehicle finance continues to grow – particularly from consumers, SMEs and salary sacrifice customers."
With fleets naturally seeking lower running costs, demand for more efficient cars has grown and the BVRLA expects to see average CO2 emissions fall below 120g/km of CO2 for the lease fleet. The association also predicts a continued trickle away from diesel cars into smaller-engined petrol or hybrid vehicles.
This shift has already started with a surge in demand for ultra-low emission vehicles (ULEVs) in 2014 and registrations of plug-in cars increasing from 3,586 in 2013 to 14,498 in 2014.
Did you add to your fleet in 2014? Let us know in the comments below