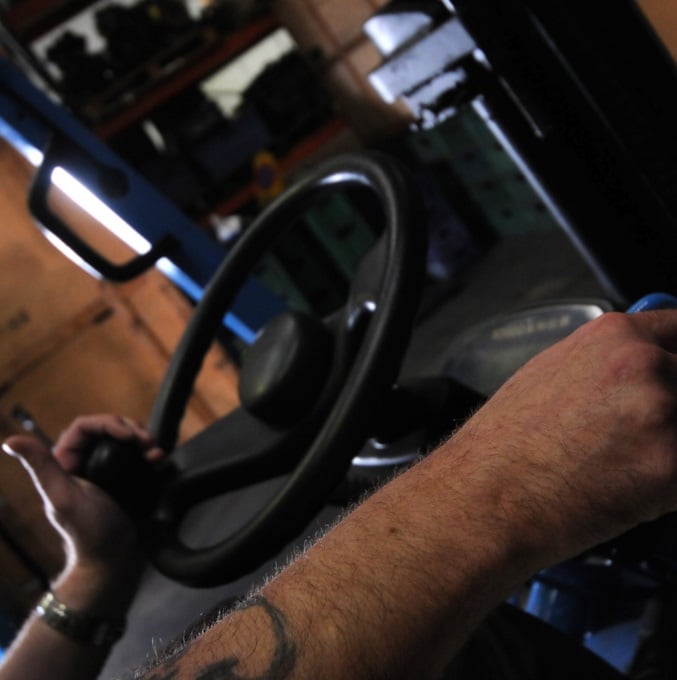 FINED: ECO Plastics punished for safety breach
A plastics recycling company have been fined £12,500 for serious safety failings after a worker was struck by a reversing forklift truck.
Robin Eddom, 63, from Scunthorpe, suffered severe back and tissue injuries in the incident at ECO Plastics' processing plant, Hemswell, in March 2012.
He was walking through the company's 'Goods Out' warehouse when he was hit by the reversing vehicle, and was taken to hospital by air ambulance with internal bleeding and two damaged vertebrae.
Mr Eddom also suffered extensive damage to back, shoulder, neck, thigh and knee tissue.
Lincoln Magistrates Court heard ECO Plastics had designated a separate walkway for pedestrians to use within the waste processing building.
However, Health and Safety Executive (HSE) investigators found the company had allowed the walkway in the 'Goods Out' warehouse to be taped off and blocked with building materials and equipment whilst construction work was being carried out.
As a result, Mr Eddom and other employees had to share a route used by loaded forklift vehicles which were regularly manoeuvring and reversing.
Investigators discovered ECO Plastics took no steps to provide or redirect their employees to an alternative, safe pedestrian route, inside or outside the warehouse.
ECO Plastics Ltd of Hemswell Business Park, Hemswell, Lincolnshire, pleaded guilty to breaching Section 2(1) of the Health and Safety at Work etc. Act 1974.
They were fined £12,500 and ordered to pay costs of £5,261.
Karin Abbott, Inspector at the HSE, said: "This could so easily have been a fatal incident.
"Mr Eddom has been left with devastating physical and psychological injuries, which have forced an earlier retirement from work and will leave him in discomfort for the rest of his life.
"The incident was entirely preventable.
"Mr Eddom should have been able to use the designated walkway provided within the building, but this was not possible as this walkway was completely blocked by stored building materials and equipment.
"The dangers associated with vehicle movements around pedestrians are well-known in the industry.
"However, ECO Plastics failed to recognise the dangers the blocked walkway had created or provide adequate control measures to ensure the warehouse could be safely accessed by pedestrians while construction work was underway."