Central Suffolk & North Ipswich MP wins national road safety award
By Kyle Lindsay
Thursday, August 6, 2015 - 12:00
Comments (0)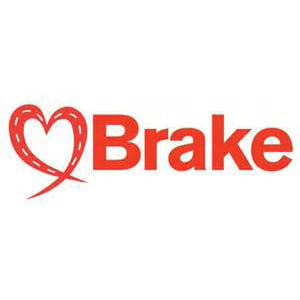 Dr Dan Poulter, MP for Central Suffolk and North Ipswich, has been named Westminster's Road Safety MP of the Month for July 2015, by the charity Brake and Direct Line Group. The award recognises Dr Poulter's work to tackle speeding on country roads in his constituency.
Dan launched SAVID (Safer Village Driving) at the start of July, a project bringing together seven villages – Boulge, Burgh, Charsfield, Clopton, Debach, Great Bealings and Otley – in his constituency to tackle excessive driving speeds in their communities. SAVID will be taking ideas and concerns from local residents about speeding and looking to address the issue, putting forward plans for action over the next 12 months. SAVID also engages the local police, highways and district and county councils. Brake is optimistic that this initiative could be a model that other communities with speeding issues can follow.
Speeding in these rural communities is a big issue, as a police survey conducted in one of the villages involved in SAVID proved. The findings from Debach showed that three in five (60%) of those driving through the village were exceeding the 30mph speed limit, and of those, a quarter (25%) were above the 35mph prosecution threshold.
Brake campaigns to make roads in rural roads and communities safer through its rural roads not racetracks campaign. Tweet us: @Brakecharity, #RuralRoadsNotRacetracks.
Ed Morrow, campaigns officer, Brake, the road safety charity, said: "Through Brake's work supporting local campaigns across the country, we are well aware that many rural communities are desperately concerned about traffic speed on their roads. As well as posing a danger to people's lives, it can often restrict people's ability to walk, cycling and enjoy their local area – and this is clearly of concern to many people in Suffolk.
"This work by Dr Poulter alongside local councillors, to bring the police, authorities and several villages together, shows how communities can mobilise to tackle speeding and defend their right to move about without fear. Hopefully SAVID will prove an inspiration for other communities – and send a message to drivers across Suffolk that driving too fast is dangerous, anti-social and unacceptable."
Accepting his award, Dr Dan Poulter, MP for Central Suffolk and North Ipswich, said: "Speeding and reckless driving on country roads is one of the most common problems experienced by rural communities. Road crashes frequently occur on narrow country lanes that are often not lit at night and have no footpaths. Unfortunately, speeding motorists often forget that rural roads do not belong exclusively to them but are also for the use of pedestrians, cyclists and horse riders.
"In my Suffolk constituency, Councillor Tony Fryatt spearheaded a rural road safety campaign in bringing together local parishes, schools and the Suffolk Constabulary in order to provide ideas and initiatives in order to address this perennial problem. I was delighted to be asked to work with them and launch the SAVID campaign.
"I am honoured to be named as Westminster's MP of the Month by Brake and hope that my award will help to highlight the road safety problems experienced on our rural roads. However the award really belongs to Cllr Tony Fryatt, the Parish Councils and children and teachers that contributed so much to the campaign which I shall continue to support."