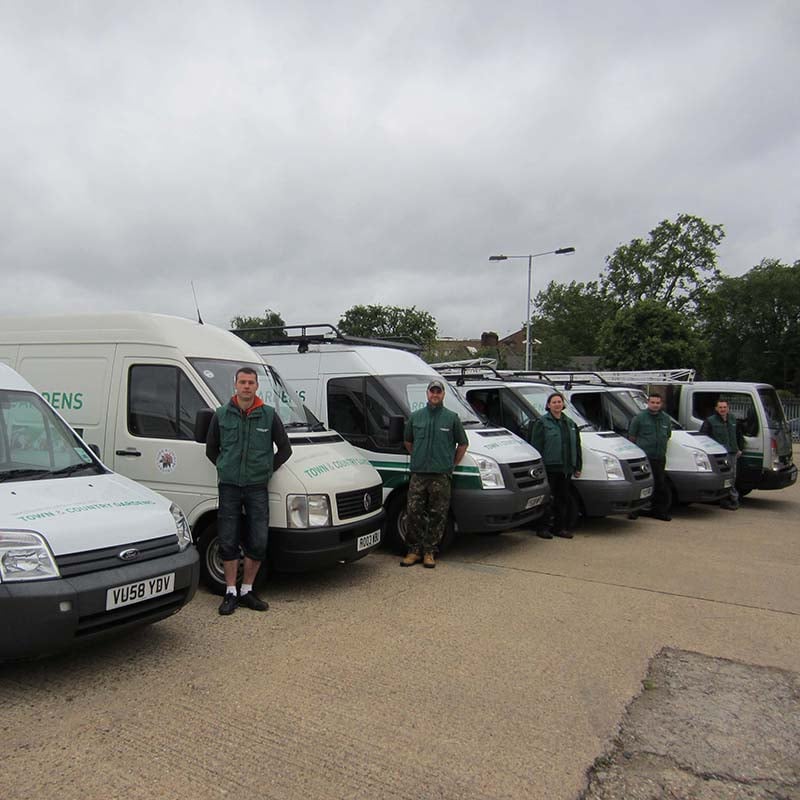 The team
Fleetmatics GPS tracking system helps gardening company save £20,000 in a year
Keeping on top off staff working hours can be time consuming and complicated, especially for companies that rely on employees to log their own hours. In order to get clarity on staff hours and combat unnecessary spending on unwarranted overtime, the gardening and landscaping company Town & Country Gardens introduced Fleetmatics GPS vehicle tracking throughout their fleet.
Since signing up with Fleetmatics nearly two years ago, the company has seen some concrete results.
Town & Country Gardens operate a fleet consisting of six vans, some equipped for gardening and others for landscaping purposes. Currently, the company has 14 core staff, but the number of employees nearly doubles when extra help is hired during the summer.
"Before getting Fleetmatics, the biggest problem for us was overspending on staffing hours," said Ben Skinner, Director. "We used to rely on our staff to report their own hours at the end of the day when they returned on site, but this meant that we ended up paying for a lot of hours that were just not justified. After installing Fleetmatics GPS tracking, the change was almost immediate; in the first year we saved almost £20,000 in staff hours."
Overall, he believes that fleet tracking has helped the company improve their customer service and the increased accountability. Thanks to the live feed, he can now see the location of all vehicles – and staff – in real time which allows him to respond to customer queries more accurately and inform customers in advance of any delays occurring due to traffic conditions or staff being held up at the previous job.
The tracking system has also proven helpful on the rare occasion when billing issues have arisen with customers. With customers often not at home when the gardeners are at work, the ability to prove that staff were on site for the hours the customer has been billed for gives the company credibility.
"We don't have a high complaint rate anyway, but having the tracking system in place heads off problems. Thanks to Fleetmatics, we are now able to prove by the minute exactly how long our staff were on site, when they arrived and what time they left," Mr Skinner concludes.