Boffins in the AA's research and development department have come up with an ingenious solution to help future-proof the breakdown service to deal with the increase in electric vehicles and SUVs.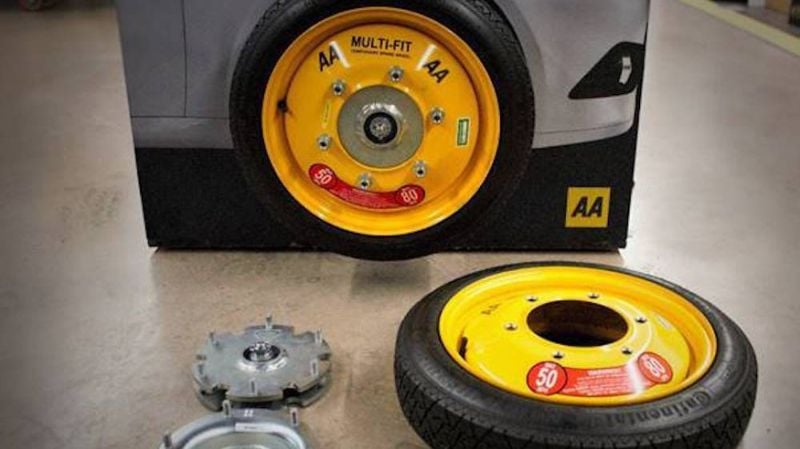 Their mission was to come up with a solution whereby AA patrol vans will be equipped to tow certain vehicles that normally cannot be towed on two wheels. Currently it is not possible to tow some vehicles with seized brakes, failed wheel bearings, or 4x4s and many electric vehicles (EVs).
In the last four years 1.8m new SUV models have been bought in the UK and 47,000 battery electric vehicles (BEV). Last year SUV's made up more than one in five new car sales. This has increased from a market share of 13.5% in 2014 to 21.2% last year.* This trend is reflected in AA breakdown statistics as today some one in five breakdowns involve 4x4s or heavier vehicles.
Some manufacturers recommend that you should not tow their EVs as the car's motor is always mechanically connected to the wheels and does not have a true 'neutral' gear. Towing most electric cars in the traditional way can result in serious damage.
Chief Engineer, Steve Ives, who has worked at the AA for over 35 years, laboured away on a potential solution and developed a wooden proto-type in his shed at home.
His solution is a freewheeling hub that patrols can fix to the rear wheels of the stricken vehicles so that these can be towed on two wheels rather than having to wait for a full low-loader recovery vehicle. This will reduce any potential delays for customers and get them on their way sooner.
The invention is crucial as more 4x4s don't have spare wheels so have to be recovered to fit new tyres. The removal of the hard-shoulder on 'smart' motorways also means it is essential that incapacitated vehicles are moved off the motorway as quickly as possible.
There are targets that all new cars should be zero emissions by 2040 which will mean we see a big shift to electric vehicles. There may be circumstances such as an EV breaking down or running out of charge in a dangerous situation whereby it is essential for safety reasons to remove that vehicle as soon as possible and that is where the freewheeling hub may also help.
The invention is being piloted by 200 patrols in one area and will be rolled out to all 2,100 patrols by June 2020.
Steve Ives, AA Chief Engineer, said: "I love the challenge of coming up with solutions to seemingly impossible situations. I worked on the proto-type for many hours in my shed at night and eventually crafted a wooden prototype. This has now been put into production and is working well."
James Hosking, AA Roadside Chief Operating Officer, said: "We tasked the team to come up with a cleaner, safer, smarter solution to towing certain categories of vehicles. Our chief engineer took on the role of 'Q' in the fictional research and development in James Bond and invented the ingenious high-speed freewheeling hub.
"This fantastic innovation will help to future-proof our service and rescue customers more quickly than our competitors. We have already seen a big increase in SUV sales and are likely to witness an electric vehicle revolution in the coming years. Our innovation keeps us ahead of the game."
---
* SMMT Motor Industry Report 2019