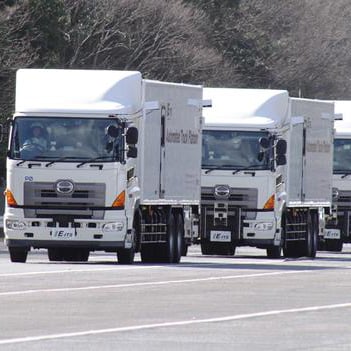 Action needs to be taken
Transport industry leaders met at HM Treasury on Friday 20 February to press the case for new Government funding towards the cost of getting new truck drivers licensed and qualified to drive.
A team of eight staff and members from the Road Haulage Association (RHA) and Freight Transport Association (FTA) met senior policy officials from the Treasury and the Department for Transport, ahead of the budget on 18 March.
In a joint statement, the RHA and FTA said:
"The Treasury got the clear message that the road transport industry is now facing an unprecedented situation which needs urgent government intervention and that an immediate cash injection is vital if the impact on the UK economy is to be minimised. Grants to road transport operators would have a fast and beneficial effect on the number of new drivers trained and would help fill the current 45,000 driver shortfall.
"We set out a framework for how these systems would work. They would be nationwide, straightforward, accessible and time-limited in view of discussions between the industry and government over apprenticeship funding from 2017."
The meeting also discussed how a student loan-type arrangement could have a role in the long term.
"In the meantime, the chancellor has an opportunity in his budget to reverse a damaging driver shortage and help drive positive change in the industry."