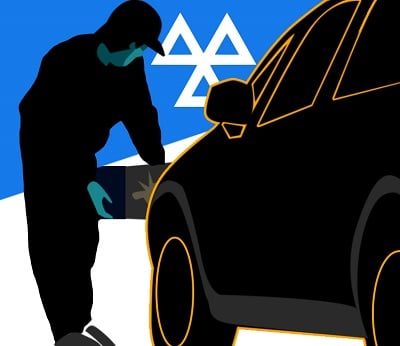 Nearly a fifth of Isuzu D-Max, Dacia Sandero and Ford Fiesta models failed their first MOT test last year, new data from popular car owner companion website and app KnowYourCar has revealed.
All road-going vehicles are required to have an MOT certificate on their third birthday. When 2016-registered D-Max models, petrol-powered Sanderos and diesel Fiestas were tested for the first time, 19% failed – with the same issue causing the most failures for all three models: 'headlamp aim out of alignment'.
The same issue also caused the majority of 2016 Honda Jazz models to fail their first MOT test, although with a 96% pass rate it was the best-performing model last year, followed by the MINI One and Skoda Octavia, both on 94%.
KnowYourCar boffins have processed DVSA MOT data to provide results for cars registered from 2012-2016, with league tables for 40 models in each year. Three Chevrolets come bottom of the table for 2012, with around a third of Spark superminis and diesel and petrol Orlando MPVs failing their tests.
KnowYourCar's Dan Owen said: It's worrying that headlamp alignment issues rank so highly as failure items, and not just for the top three 2016 cars – it was a common failure for the 10 worst performers, which included the Vauxhall Corsa and Volkswagens Passat and Golf.
"The fact that headlamps are such a problem for so many different models is startling. Misalignment can be caused by a number of issues, including minor collisions, faulty headlight motors and even assembly issues at the car factory. These MOT results certainly explain why so many cars' headlights tend to dazzle at night."
KnowYourCar's league tables (know-yourcar.co.uk/motleaguetables/) show the best and worst performing 40 models. Users can search by 'All models' or 'Popular models', as reported here. Results can also be shown for the first to fifth MOT test.
Non model-specific issues such as tyre condition and washer fluid level have been removed from KnowYourCar's results to paint a more accurate picture of how the car itself performs in the annual MOT test, instead of focusing on factors that tend to be influenced by owner intervention.
Best performing cars*
Honda Jazz (96.49% pass rate)
Mini One petrol (94.89%)
Skoda Octavia petrol (94.81%)
Mini Countryman petrol (94.74%)
Audi Q5 diesel (94.67%)
Worst performing cars*
Isuzu D-Max (81.46% pass rate)
Dacia Sandero petrol (81.70%)
Ford Fiesta diesel (81.74%)
Vauxhall Corsa diesel (83.07%)
Volkswagen Passat diesel (83.90%)
---
*Models first registered in 2016 and having their first MOT in 2019, ignoring failures caused by tyre condition/empty windscreen washer bottle. Includes models with more than 5000 MOT test results.