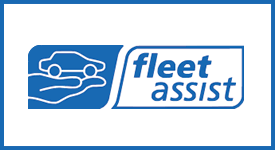 Fleet Assist has started 2019 with a bang as on-going expansion means that the number of customers' company cars and vans now using its nationwide network of service outlets has accelerated through the one million barrier.
Fleet Assist provides leading contract hire and leasing companies and rental organisations with a network of more than 5,000 franchise and independent service outlets which undertake service, maintenance and repair (SMR) work on vehicles supplied to end-user fleets across the UK.
Year-on-year growth in the number of companies signing up to use the Fleet Assist network and related services, notably including SMR business vehicle intelligence, means that the number of company cars and vans collectively 'touched' by Fleet Assist and its service outlets now totals more than one million units.
Continuous expansion has enabled Fleet Assist to build up a wealth of SMR data to the extent that today a diverse range of organisations utilise the company's consultancy service to obtain in-depth information on fleet car and van in-life expenditure to help establish real world whole life operating cost trends and even more accurate SMR cost figures.
Additionally, Fleet Assist's continuous growth means that network garages are securing an increasing volume of fleet SMR work that keeps workshops busy.
Fleet Assist was launched in 2003 and, in addition to a national network of service outlets, has expanded to deliver a range of other services that includes:
Service booking enabling customers to direct work to network member garages
Vehicle maintenance authorisation
Undertaking garage 'health checks' to help them maximise aftersales business opportunities
Delivering consultancy services to a range of organisations, including motor manufacturers, seeking to use the company's fleet SMR data and marketplace knowledge.
Atlas is Fleet Assist's sophisticated industry-leading online operating platform, accessible in real-time by all customers. Key users are the operational, technical and risk departments within Fleet Assist's customer base.
Atlas Analytics is Fleet Assist's big data solution. Launched in November 2017 it brings together the £2 billion worth of individual vehicle SMR transaction from Fleet Assist's customers to provide them and their end-user fleets with unparalleled business intelligence into vehicle maintenance spend.
Growing by 2,000 invoices per day, Atlas Analytics gives customers the ability to slice the data to suit individual needs showing them:
Where in the country;
With which repairers;
On what types of vehicle and;
On what types of jobs SMR budgets are being spent.
Daily updates means those in charge of SMR budgets at Fleet Assist customers are no longer waiting for monthly reports; while information collected also allows them to identify and react to spend changes.
Karen Ewer, head of business development at Cambridgeshire-based Fleet Assist, said: "Sophisticated IT systems are now available to drill down and analyse all the data we have captured to provide customers with detailed information on every aspect of each vehicle's SMR profile during its fleet life.
"Such data is hugely powerful to organisations as they seek to understand how fleet SMR expenditure continues to change and how savings can be made by comparing different manufacturers and models.
"Development of real business intelligence is critical for use by Fleet Assist customers in helping them and their clients – end-user fleets – to drive cost savings and operational efficiencies."
Mrs Ewer concluded: "Client retention coupled with success in securing new business with both leasing companies and rental firms means that Fleet Assist anticipates further growth in 2019 that will build on new contracts wins in 2018."
Grosvenor Group, which includes Grosvenor Leasing and Interactive Fleet Management operating a combined fleet of some 14,000 vehicles, has used the Fleet Assist network for almost 14 years.
James Parnell, head of purchasing and maintenance at the UK's largest privately-owned contract hire, fleet management and rental specialist, said: "Our business partnership with Fleet Assist has worked well for many years.
"Fleet Assist has the capacity to negotiate SMR rates with individual garages and audit those outlets in terms of the services they provide and their capability and that gives us confidence that we are working with best-in-breed service centres.
"The ability of Grosvenor Group to access Fleet Assist's SMR data not only in respect of vehicles on our own fleet, but information relating to more than one million company cars and vans is hugely important in terms of trend analysis.
"In turn that influences our vehicle maintenance rates and, if major issues occur, we can join forces with Fleet Assist and its other vehicle leasing and fleet management company customers and approach motor manufacturers for solutions, which may be more difficult as an individual business."
JCT600 Vehicle Leasing Solutions, which has 6,500 company cars and vans under lease and fleet management, was one of Fleet Assist's founding customers more than 15 years ago.
Brian Kirby, business support director, said: "When Fleet Assist launched what it was offering sounded fantastic and so it has proved: access to a managed network of garages and online work authorisation. For JCT600, at the time, work authorisation was a manually intensive process and the company did not have an approved supplier network.
"Over the years JCT600 has introduced more Fleet Assist services notably including service booking, which importantly provides the company with work direction flow management."
Referring to Atlas Analytics, Fleet Assist's online SMR business intelligence tool, Mr Kirby said: "The technology is fantastic as it gives us the ability to interrogate SMR data; view average spend versus competitors; review our SMR work penetration across the Fleet Assist network so we can influence the direction – franchise or independent garages; and we use the data to identify trends and consequently make adjustments to our SMR forecasts."
Fleet Assist's continuous expansion also means that its network of service outlets are seeing a ramping up in the volume of fleet-related SMR business undertaken.
Mike Palmer, managing director of In Town Automotive, one of the largest independently owned vehicle servicing and repairs garage in Northampton, said: "Fleet SMR work is incredibly important for the business. Company car and van drivers who experience our excellent service will then encourage family members and friends to use us thus generating further additional benefit for the garage."
What's more recent investment by In Town Automotive in diagnostic equipment and technicians' training means that it has the capability to handle SMR work on the increasing number of plug-in vehicles operated by fleets; and the company has introduced the TechMan garage management system to further improve vehicle workflow and management reporting.
Mr Palmer said: "Growth in the number of vehicles going through the workshops has given In Town Automotive the confidence to further invest in its future. That is good news all round and business secured as a result of belonging to the Fleet Assist network is the catalyst."
largest customer on the 1Link Service Network and as its client base has expanded so we have benefited by undertaking a greater volume of SMR work. That development is aided by the significant geographical spread of the JCT600 network across Yorkshire, up to Newcastle and south into Lincolnshire.
"The relationship with Fleet Assist is a true business partnership that is mutually beneficial. We deliver excellent customer service to their clients and that is rewarded by JCT600 securing continuous business growth.
"We meet regularly with Fleet Assist to discuss how the business partnership can be enhanced and that has, for example, extended to include their management of our online service network platform."
Graham Wright, group aftersales development manager at Ford-owned TrustFord, which comprises 47 dealerships and through an alliance partnership works with a further 254 Ford dealerships, said: "We have massively expanded our share of fleet SMR work as a result of being a Fleet Assist network member.
"Fleet Assist is very consistent with its approach to business; its uniformity and its systems are easy to use. That gives me and all the dealers' confidence to embrace and see the partnership expand.
"It would be very difficult for me to obtain a business partnership with all the vehicle leasing and rental companies that use the Fleet Assist network. So by joining the network and working with Fleet Assist it means that we ensure all of our workshops are full."