Personal contract hire (PCH), or leasing as it's more commonly known, is consistently cheaper than personal contract purchase (PCP) and could help new car consumers save more than £5,000 on premium models and more than £1,200 on economy models.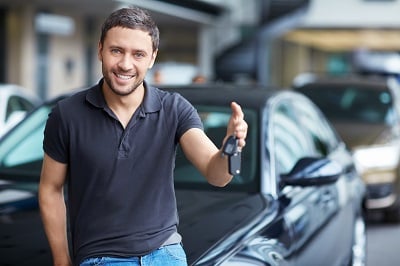 Research conducted by Leasing.com in August 2021 comparing the eight lowest total cost leasing deals on economy vehicles with equivalent manufacturer PCP* offers found that, on average, leasing was £1,269.48 cheaper over the course of the contract and £23.08 cheaper per month.
Across the eight models with the lowest total cost1 that were compared, leasing was cheaper than all of the equivalent offers on PCP finance with some deals saving customers over £3,500. For example, a leasing contract on a Fiat 500 cost £7,353.36 across the full 48-month term. While the same car on PCP cost a consumer £3,891.64 more, with a total cost of £11,245.
Across some of the most popular models within the premium categories2, consumers could save even more, with a BMW 3 series saving drivers £5,274.47 on a PCH contract. Similarly, the Volkswagen Golf, one of the most popular hatchbacks, cost £3,026.36 more on PCP.
The key difference between leasing and PCP is that there is no option to own the vehicle under a lease agreement. You will hand the car back to the leasing provider at the end of the term and find your next vehicle, whereas you have an option to buy the car outright at the end of a PCP agreement by paying off the optional balloon payment, which is the predicted future value of the vehicle at the time of underwriting and is often many thousands of pounds. However, it is an option that the majority of consumers do not take up – instead deciding to hand the car back and enter into another agreement on a new car. This behaviour means many consumers are already 'leasing' in all but name but paying more than they need to for the ownership option they do not exercise.
PCH has other advantages over PCP besides the potential monthly savings. For consumers who are mindful of their credit profile, both PCH and PCP products are shown as a debt on someone's credit file. However, a PCP debt reflects the full vehicle value while PCH assumes the total amount of lease payments due under the agreement which will be less.
In addition, vehicle excise duty (VED) commonly known as road tax, is included within leasing contracts, and incorporated into the cost of the monthly rentals paid by consumers and potentially offers further savings of hundreds of pounds a year over PCP, depending on the vehicle. Maintenance is usually available as an optional add-on to leasing contracts and, if taken, is incorporated into the monthly rentals. This is in addition to the manufacturer warranties and the ever-increasing service intervals for new cars that provide peace of mind and affordability for consumers.
Dave Timmis, Managing Director at Leasing.com, said: "Our research shows that personal leasing is consistently cheaper than the equivalent PCP offer, helping new car consumers to potentially save thousands of pounds over the course of their agreement. These savings aren't reserved for just the more affordable new car models either, with many premium leased vehicles offering savvy consumers significant savings."
---
* Source: New car leasing offers advertised on Leasing.com were compared against motor manufacturer new car PCP offers on identical vehicles compiled by Automotive Management Online: https://www.am-online.com/retail-new-car-finance-offers/all/