Drivers who ignore 'red X' signs on smart motorways could be automatically handed a £100 fine and three penalty points under new legislation coming into force next month.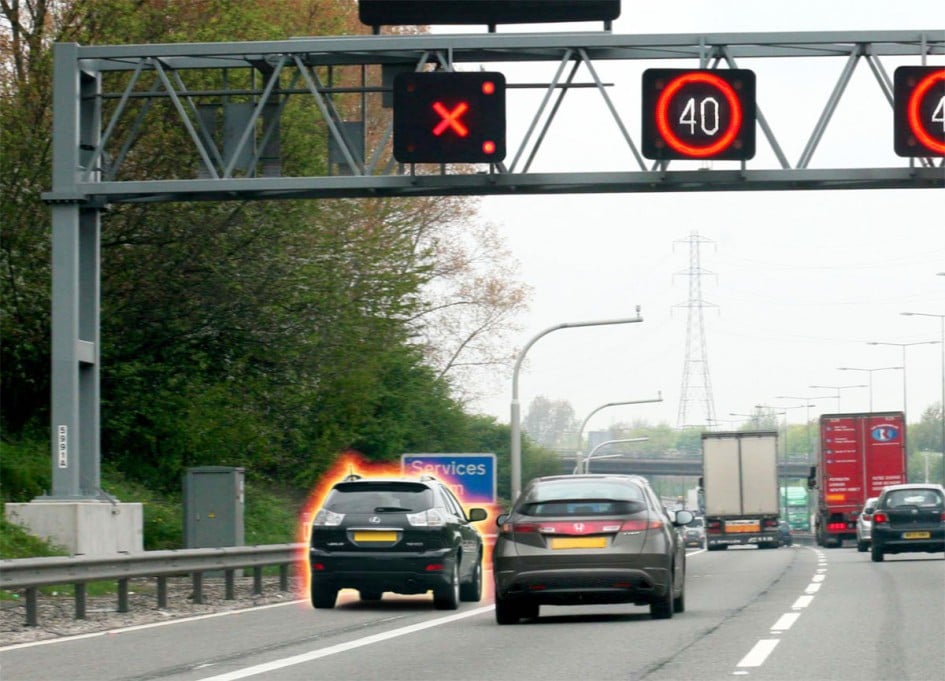 First introduced in 2014, smart motorways use variable speed limits to manage traffic and tackle stop-start congestion.
The hard shoulder is turned into an 'active lane', with gantry signs displaying a red X indicating if a lane is closed – usually as a result of a vehicle breakdown or in the event of a collision.
At present, motorists who drive in closed lanes on smart motorways are only fined if they are caught by an officer at the time of the offence.
However, it is being widely reported that as of 10 June, police forces will be able to use traffic cameras to enforce the offence – under new Home Office legislation.
Statistics from Highways England show more than 180,000 warning letters have been issued to drivers who have ignored red X signs since the beginning of 2017.
Analysis of two sections of all-lane running on the M25 – published by Highways England in August 2018 – suggests that up to 20% of drivers are ignoring 'red X' signs on smart motorways.