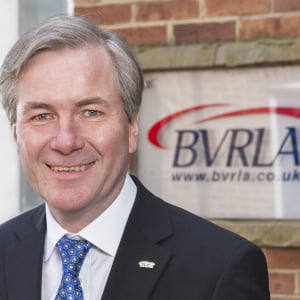 The BVRLA, the UK trade body representing firms operating in the vehicle rental, leasing and fleet sectors, has today responded to the news that the Financial Conduct Authority (FCA) is launching a market study on general insurance pricing practices.
Although the FCA's goal is to ensure that the retail general insurance markets deliver competitive and fair prices for consumers, the BVRLA argues that SMEs are equally as vulnerable as consumers.
BVRLA Chief Executive Gerry Keaney said: "We welcome the FCA's focus on insurance pricing practices and will be more than happy to work with them as they embark upon this market study. We would however, like to see the scope of work expanded to include small and medium-sized businesses as they too are vulnerable when it comes to suffering the effects of unfair and discriminatory insurance pricing.
"Only two weeks ago, the FCA confirmed plans to extend access to the Financial Ombudsman Service to more small and medium-sized enterprises, which is a great indicator that the regulator is keen to also protect the interests of small businesses.
"BVRLA members are increasingly raising their concerns about unfair pricing practices where their premiums have drastically increased with little or no explanation – we believe we need greater transparency and competition in the motor insurance market."