The commercial fleet sector is yet to experience the full force of digital disruption, unlike other industries such as retail, travel and entertainment which were among some of the first to realise both the opportunities and challenges presented by it.
As a sector, we're approaching a tipping point beyond which there is no going back. Over the next ten years, fleet management is going to be re-invented, bringing with it new skill requirements, business models and competitors.
Here's what the commercial fleet sector can expect…
Transitioning to alternative fuels
 By 2025, it's estimated there will be an additional 510 million people globally in the middle class than there were in 2015, representing a huge increase in spending power and new opportunities for employment, corporate profit and economic growth.
However, it also means greater energy consumption and more vehicles on the road (both personal and commercial). In response, many of the world's governments – including the UK's – have set a date for banning the sale of petrol and diesel cars altogether in favour of cleaner electric engines.
While businesses have time to make the switch, with the UK's ban not coming into force until 2040, preparations need to be in place soon to avoid an unnecessarily disruptive whole-fleet transition.
It's important to bear in mind, however, that electric isn't just the only option for your fleet, particularly if it's made up of different types of vehicles with different requirements. The good news is there is or will be a technology for every use case, including biofuel, hybrid, fuel-cell and liquid natural gas (LNG), so fleets won't be held back by the current lag in the capability of batteries to power large vehicles over long distances.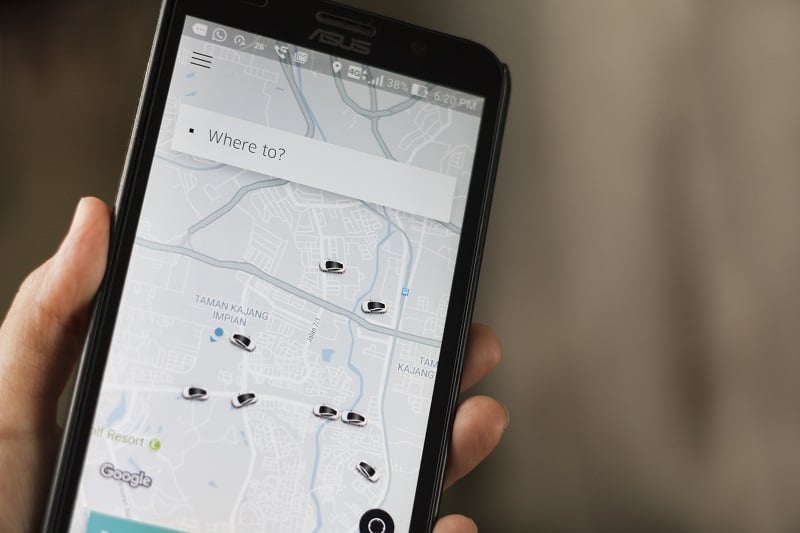 New operating models
The way commercial fleets operate is set to undergo a rapid transformation over the next decade and we're already starting to see the business benefits.
A vehicle-less fleet may sound like a contradiction, but for those looking for an asset-light model and the flexibility to scale their fleet up or down in real-time, it will be a game-changer.
Essentially the commercial equivalent of personal ride-hailing apps like Uber, businesses will be able to reduce their capital investment and operational costs by requesting vehicles on-demand or pooling together with others, meaning fewer empty or low-load journeys.
Scheduling will also become more flexible as fleets transition to electric, making night-time deliveries a more favourable option for avoiding congestion and minimising noise pollution.
Where the responsibility for fleet management sits within a company will also gradually change, as the skills needed to implement new technologies and action learnings from data insights will increasingly suit an IT professional in place of someone with a traditional automotive background.
Be a winner, not a loser
Change is inevitable when it comes to how businesses run their fleets and the gap between awareness and readiness will slowly close, with those at the forefront of adopting new technologies enjoying first mover advantage.
However, with so many new technologies fighting for attention and investment it can be difficult to know what to do or where to start. If you want to start small, even something as simple as giving fleet drivers access to wearable technology can support them to lead healthier and more active lifestyles, as well as make it possible to monitor their alertness and stress levels to increase safety.
To avoid quick fixes and to ensure your fleet is managed at optimum level, training is essential. Winning buy-in from drivers can be difficult if they don't fully understand how to use a technology, as well as the business (and personal) benefits it can deliver. Training should also be an ongoing project to uphold standards and ensure technology isn't been neglected or misused.
Resistance to change and securing upfront investment can be a major roadblock on the road to digital transformation, particularly as it isn't a cheap undergoing, so it's important to clearly lay out the business case for updating fleet technology to gain support from the C-Suite, using data evidence to highlight cost-savings, efficiency gains and increased safety.
It may also be worth considering hiring outside expertise to help develop a new strategy and drive fleet transition, avoiding over-burdening any one person or team on top of their day-to-day role.
Author: Tom Preston, Managing Director of Hippo Leasing