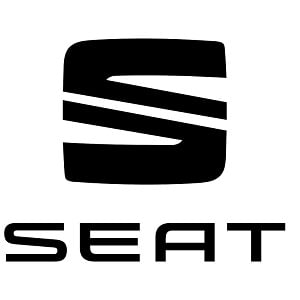 SEAT has secured the prestigious Fleet Manufacturer of the Year award at the inaugural Great British Fleet Event 2019.
Having taken the accolade of Most Improved Fleet Manufacturer just a year previously, SEAT has continued its ascent, this time winning the coveted overall award.
Formerly the Fleet World Honours, the new Great British Fleet Event is bigger and better than ever for 2019.
Under its new title, the ceremony took place in central London where it was announced that SEAT had won the most illustrious award of the night, as well as Best Fleet Supermini for the talented Ibiza hatchback.
The Fleet Manufacturer of the Year award commends excellence in the overall delivery of fleet programmes and strength of vehicle line-up, with SEAT coming out on top.
After achieving record true fleet sales again in 2018, this achievement caps what has been a significant 12-months for the manufacturer. With a year-on-year growth of 27%, SEAT UK has now been the fastest growing car manufacturer in true fleet for two consecutive years.
The success didn't stop at the overall award, however. The SEAT Ibiza triumphed over competitors to take home the desirable Best Fleet Supermini award.
Fleet World editor Martyn Collins said: "SEAT's recent transformation is ongoing, with more brilliant new products such as the incoming Tarraco and its focus on putting fleet at the core of the business remains the same. The specialist team, strengthened dealer network, plus the web portals and four-day test drives raise awareness and mean sales are unlikely to slow down any time soon."
SEAT UK Head of Fleet & Business Sales, Peter McDonald, commented: "To win such an esteemed award is an honour. We must thank the Fleet World team and judges for recognising what has been a tremendous year for us. For the vast efforts of everyone involved across the business to be recognised on such a platform is special.
"Company drivers and fleets can now choose from a superb range of SUVs alongside other favourites from the Mii and Ibiza to the Leon and Alhambra.
"As well as the range of vehicles, we're providing genuinely beneficial initiatives to simplify and add value to the fleet experience, while focusing on achieving outstanding customer service levels. It won't stop there, however, with new and exciting activities planned for 2019 and beyond."
SEAT has introduced several new models in the last 18 months with the arrival of the new seven-seater Tarraco in 2019 following the introduction of the compact Arona in 2018.
For more information on SEAT fleet, see www.seat.co.uk/fleet, call 0800 975 7844 or email businesscentre@seatfleet.co.uk.