The Wales & West Housing Group (WWHG) has been able to tackle its grey fleet management, check business insurance and vehicle condition and provide licence checking for all its drivers thanks to DAVIS (Driver and Vehicle Management Solution) from Licence Check.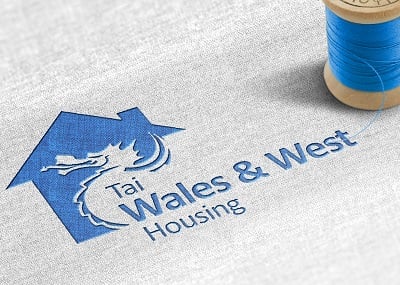 WWHG, including Cambria Maintenance Services and Castell Ventures, has over 800 employees, 500 of whom are drivers, with around 300 using their own cars on company business creating a substantial grey fleet.
At the same time, some 150 drivers who work for Cambria Maintenance Services are designated company drivers and provided with company vans for their work.
WWHG manages more than 12,000 high quality, affordable homes in 15 local authority areas across Wales, including more than 3,000 dedicated properties for older people, plus a number of supported housing solutions for those with particular needs.
Cambria Maintenance Services, carries out a wide range of housing maintenance works across North, Mid and South Wales from offices in Cardiff and Deeside for WWH. Castell Ventures provide care and support, cleaning and catering services to people living in extra care housing and supported housing across Wales.
Some 12 months ago, the Group began a health and safety review of its driving operations as it needed assurance about how many of its employees who used their own vehicles for work had the relevant business insurance. They also had little transparency on the condition of some of the vehicles being used.
HR Officer, Becki Spiller, said: "We carried out a review which showed that we did not have consistent processes across the businesses with regard to duty of care, grey fleet and licence checking.
"We needed to confirm that vehicles were legally compliant to meet duty of care obligations, that our grey fleet drivers had the relevant level of business insurance, that their vehicles were fit for purpose and that all driving licences were being checked on a regular basis for all our drivers."
After a thorough search of relevant suppliers, Derby-based Licence Check was appointed to carry out licence checking, grey fleet and risk management services, all provided through its cloud based, award-winning DAVIS risk management platform.
DAVIS is ideally suited. Within the platform, a grey fleet module checks that a vehicle is taxed, verifies its engine size and CO2 emissions and confirms its MOT status against DVLA records.
The grey fleet module also allows grey fleet drivers to enter their insurance details to ensure they are covered for business purposes, along with all service history.  A further facility supports the necessary roadworthiness checks grey fleet drivers need to complete to verify their vehicles are in a safe condition and fit for purpose.
Now, following several months of operation, all driving licences at WWHG are checked on an annual, consistent basis across the board and all grey fleet drivers' insurance cover and vehicle condition are checked and confirmed regularly.
Becki Spiller said: "The full roll-out across the business was initially slowed by the onset of Covid restrictions. With restrictions now easing, many of our employees are travelling for work more frequently again, and this gives us assurance that our staff have valid licences, insurances and roadworthiness checks although their vehicles may have been little used or off the road for some time.
Terry Hiles, General Manager at Licence Check, now part of the Ebbon-Dacs Group, said: "WWHG has been able to meets its legal compliance and licence checking requirements through the use of DAVIS across its three businesses.
"With Covid restrictions lifting and businesses looking to get back to normal after a period of lockdown, this has never been more important.
"However, while there may have been a pause in normal trading conditions, DAVIS has been working away in the background, carrying out the essential licence checking and risk management processes on a continual basis. This ensures that, when businesses do get a green light, they are fully compliant and ready to go," he said.