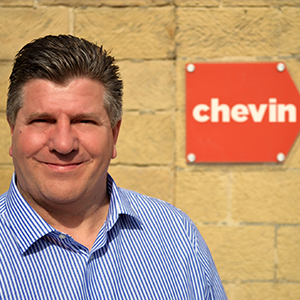 Chevin Fleet Solutions welcomes a recent report by Lord Carter, "Operational productivity and performance in English NHS Ambulance Trusts", that highlights a need for fleet management software investment within ambulance services.
The report recognises the benefits of specific software that enables the centralisation of vehicle and assets to help improve efficiencies and minimise downtime.
Key findings of the report include:
A lack of common standard for recording and monitoring fleet information
The need for improvements to ambulance maintenance scheduling
A lack of ambulance specification standardisation.
It is recognised that data capture is generally poor and needs improving. Older vehicles are noted as being more vulnerable to breakdowns with careful monitoring and scheduling of preventative maintenance required to minimise the risk of additional downtime.
Over the past few years, Chevin has experienced increased interest in its fleet management software products from ambulance trusts and other blue light services. Notable signings have included the Wales, East Midlands and West Midlands Ambulance Services.
David Gladding, Global Sales and Marketing Director, Chevin Fleet Solutions, explains, "A need for improvement is being recognised which demonstrates a clear understanding of the benefits of systems such as FleetWave."
"Managing the data produced by fleets can be misunderstood by the wider organisation in terms of strategic and tactical value. But those fleets who can measure and interpret data have seen significant reductions in administrative tasks and gained a clearer picture of fleet availability and specifications required during vehicle and associated asset procurement."
David continues, "Many of the trusts who approach us regarding our software reflect similar comments made in this report. Ambulance Trusts that we do work alongside have achieved notable process improvements and much-improved vehicle utilisation and availability. Cost savings have increased whilst downtime has been reduced due to the level of visibility such software provides."
He concludes, "We would certainly welcome more Trusts adopting FleetWave. Our proven strategies and best practices can be shared amongst other Trusts using the software, providing a more standardised approach that they would all benefit from."
For more information about how Chevin Fleet Solutions can help improve fleet operations, visit www.chevinfleet.com.