Is your fleet operation paper-based? Do your drivers still carry cash and collect receipts?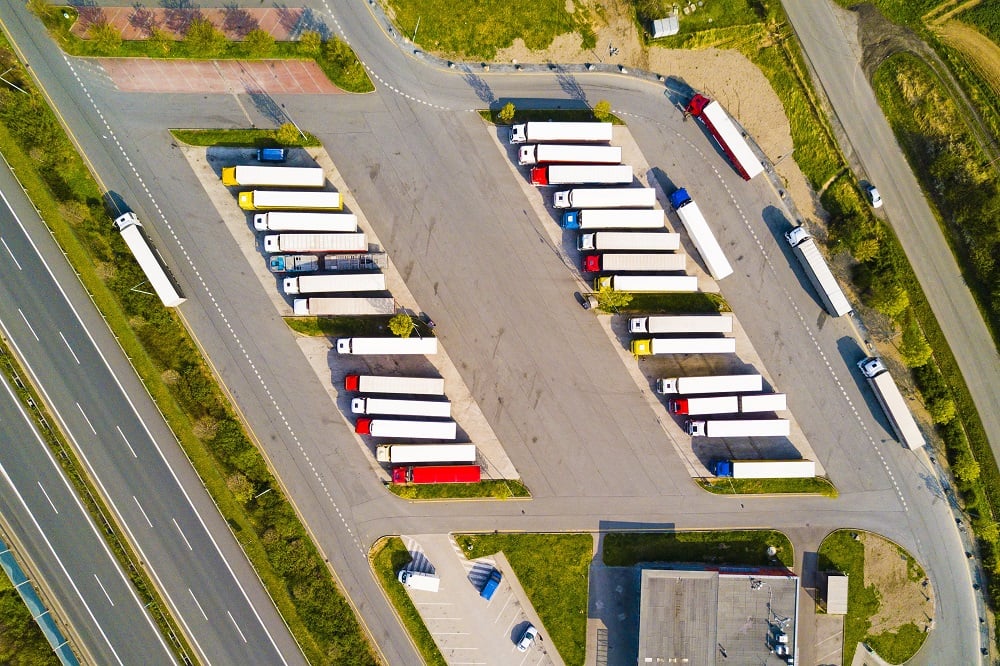 SNAP Account was introduced to modernise outdated procedures in the HGV industry. The all-in-one smart-payment solution allows fleets to digitalise their operations – increasing productivity and ensuring profitability.
Across the UK & Europe, over 4,500 fleets of all sizes are already using SNAP Account to save time and money. SNAP Account allows a fleet to manage multiple HGV services on one singular account – with one, easy to manage weekly invoice.
100,000+ truck drivers throughout Europe are using SNAP Account to pay for truck parking, washing, the Dartford crossing and roadside assistance – all via their vehicle licence plate number. Each time a driver uses a SNAP Account service, their licence plate is entered onto the SNAP system and the fee is added to the fleets monthly invoice.
The smart-payment service removes the drivers need to carry cash and collect receipts. Cashless payments protect the welfare of drivers – especially in the current climate. Truck drivers can park, wash and recover their vehicles without putting themselves at risk from unnecessary contact.
How does it work?
Fleets can sign up for free here. Once you have registered, you will get access to an online portal where you control which of your vehicles are allowed to use the various SNAP Account services. You can also restrict usage for specific vehicles – helping you to avoid unnecessary charges.
All account activity is available to view online, including downloadable transaction lists. You can even pre-book parking spaces at any of SNAP's Depot Parking Sites – guaranteeing the driver space for when they arrive.
The payment software is designed to reduce paperwork and streamline administration. When a driver parks or washes their vehicle, their licence plate number is entered onto SNAP's system, which immediately checks if the driver has an active SNAP Account. If the transaction is accepted, it is instantly added to your itemised invoice – without the need for any phone calls, emails or paperwork.
Where can I use SNAP Account?
SNAP Account is used every 20 seconds in over 250 HGV locations across the UK and Europe. Fleets can park and wash their vehicles in the UK, Germany, France, Slovakia, Denmark and the Netherlands – with many more locations joining the network every week.
"We have found SNAP an absolute breath of fresh air. It has made parking for drivers easy as well as helping our petty cash flow. Drivers finding themselves with no money trying to park is a thing of the past now which in turn saves fuel and money," says Danny Barratt of Martyn Barratt Transport.
SNAP released intruck in 2017 as a site-finding app for SNAP users and it has become the go-to mobile app for HGV drivers. intruck has been downloaded over 100,000 times and allows drivers to find HGV locations and information across Europe. The app is regularly updated, contains real-time availability and permits drivers to pre-book parking spaces. Find out more here.
Will SNAP Account work for my fleet?
The 4,500 fleets already using SNAP Account range from one vehicle to thousands and include fleets from 37 countries across Europe. Customers can choose from the SNAP Account services to suit their business needs.
If you need to use SNAP Account for your truck parking, but not washing or roadside assistance, you can select a parking only account. If you need to add washing, roadside assistance or the Dartford crossing in the future, you are free to do so – at no extra cost. Fleet operators can manage all their HGV services on a single account, which is exclusive to SNAP Account.
Peter Brown, Managing Director at Jack Richards says, "SNAP Account has saved us a considerable amount of money by improving efficiency, reducing receipt handling and not having to repay driver's expenses."
Find out more: Head to snapacc.com to find out more about SNAP Account today.