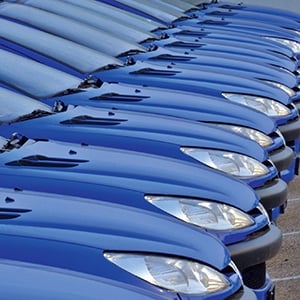 Expanding
Prestige Fleet Servicing to expand network by 30%
The East Midlands-based operation currently has a network of 230 independent outlets providing low-cost, added-value servicing to fleet operators, including some of the UK's largest leasing companies.
Now, the business is to recruit a further 70 fleet Service Centres to complete its national coverage and meet increased customer demand, following organic growth and a number of new business wins in recent months.
The company currently has 68 territories across the country that it would like to fill before the end of the year to ensure it can meet increased demand. Network vacancies include such locations as Canterbury, Kent: Southend, Essex: Bury St Edmunds, Suffolk: Richmond, Surrey and Bolton, Greater Manchester.
Prestige has been operating in the fleet servicing arena since 2007. It offers Service Centre partners within its network a number of operational benefits, including beneficial payment terms, guaranteed throughput of fleet servicing business, national parts prices, the latest technology platforms, and through Prestige's added value programme, which includes a national oil agreement and discounted insurance deals.
Each independent centre added to the network is physically inspected prior to appointment to ensure that it meets a number of quality standards, and then on an annual basis to ensure that the standards stipulated continue to be met.
Commercial Director Joe Bhamra explained: "We are recruiting high calibre, professionally-run, independent fleet servicing outlets to complete our national network in certain geographical locations around the country.
"This expansion is necessary to meet increased customer demand following organic growth plus several new business wins, the combination of which has seen the company grow considerably in recent months."