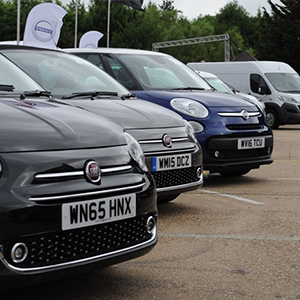 The re-elected government should revisit the Vehicle Excise Duty changes that it made in the last Budget in order to encourage fleets to buy more low CO2 vehicles, says Meridian.
The medium-term rental specialist says that while it recognised there were arguments for moving away from the old VED system, the new regime simply created too many anomalies when it came to low emissions.
These issues were concentrated around two points – firstly, that nearly all vehicles are subject to a £140 ongoing annual charge unless they have zero emissions and, secondly, that all vehicles over £40,000 were subject to a £310 surcharge, whatever their CO2 output.
Phil Jerome, managing director, said: "There is something awry with a system that means, on an annual basis after the first year, the driver of a 1.0 Fiesta pays the same VED as the person behind the wheel of a 5.0 Mustang.
"Also, VED now penalises all drivers of cars over £40,000 quite substantially, whatever their car. You could run a Tesla Model S with 0g/km and pay nothing in the first year but £310 thereafter because it has a high list price, which seems very odd."
The old VED system, with an annualised banded approach, had worked well for many years, Phil added, and created an incentive to continually push down CO2 for fleets.
"It is a little bit of a mystery why the old banded VED system wasn't operated on the same basis as company car benefit in kind taxation, with a gradual increase in payments at each level over time. That approach would make perfect sense."
A further point was that the new system did nothing to steer buyers away from diesel cars, even though there were now large-scale concerns about their effect on air quality.
"Generally, if you are looking at a mainstream fuel, petrol produces better air quality outcomes but there is no differentiation between petrol and diesel under VED."
Phil added that the VED changes had lead to an increase of around £1 per day per car at Meridian, even though the company ran a very low emissions fleet.
"If you look at our own fleet, it is a microcosm of the lack of incentive that exists for fleets to look at VED in terms of emissions. Our average CO2 is 108g/km, so we have chosen clean and efficient cars that, under the old system, did not incur any VED in the first year.
"However, every car in our fleet registered after April 1, 2017 is now liable for a first year VED of between £100 and £160. This is even true of some very clean mainstream cars such as the Volvo V40 D2, with its CO2 output of 89g/km.
"The only advantage of the new system is that it is simple. But it simply doesn't make much sense and it would be good to see the Government revisit it at the autumn Budget."