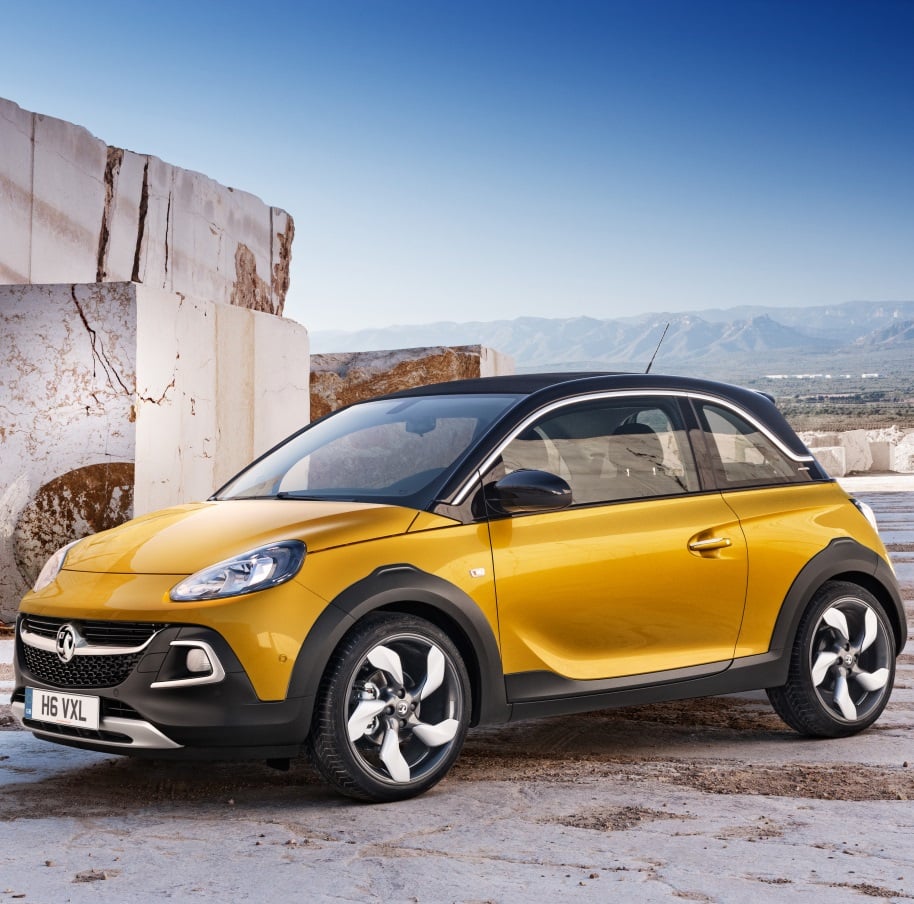 DEBUT: New Vauxhall Adam Rocks
Vauxhall have revealed their all-new Adam Rocks, ahead of its Geneva Motor Show debut next month.
The urban mini-crossover will become the first Vauxhall to sport the new 115PS 1.0litre three-cylinder petrol engine, paired to a six-speed manual gearbox.
It is taller and wider than the standard Adam, and is supported by a chassis that is raised 15mm with a wider stance.
Buyers can choose from either 17inch or 18inch alloy wheels, while new exterior paint colours – including the yellow Goldbusters – are also introduced.
The folding canvas roof, meanwhile, is available in a choice of three colours – Black, Sweet Coffee or Light Oak – with two new and exclusive interior trims added to the range.
Stuart Harris, Head of Carline Brand at Vauxhall, said: "Adam Rocks combines the toughness of a crossover with the coolness of open air driving.
"It's the perfect Adam for active drivers wanting to stand out from the crowd."
Pricing for the Adam Rocks will be announced in the summer.